Get the Help You Need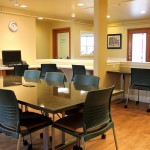 The staff writers for Online College reported on the most serious mental health issues of college students.  It is unfortunate, but many college students with a possible mental illness diagnosis do not seek the help they need. According the article, following are the serious mental health issues today on college campuses across the nation:
Depression
Anxiety
Suicide
Bipolar Disease
Eating Disorders
Addiction
Self-harm
Struggles with Identity
A co-occurring diagnosis indicates that a person has more than one mental health issue existing simultaneously.  According to the Substance Abuse and Mental Health Services Administration (SAMHSA), "over 8.9 million persons have co-occurring disorders; that is they have both a mental and substance use disorder.  In addition, only 7.4 percent of individuals receive treatment for both conditions with 55.8 percent receiving no treatment at all."
Get the help you need; you deserve to be well.
Janet DeMars
Program Director
Jaywalker U