Fun in Recovery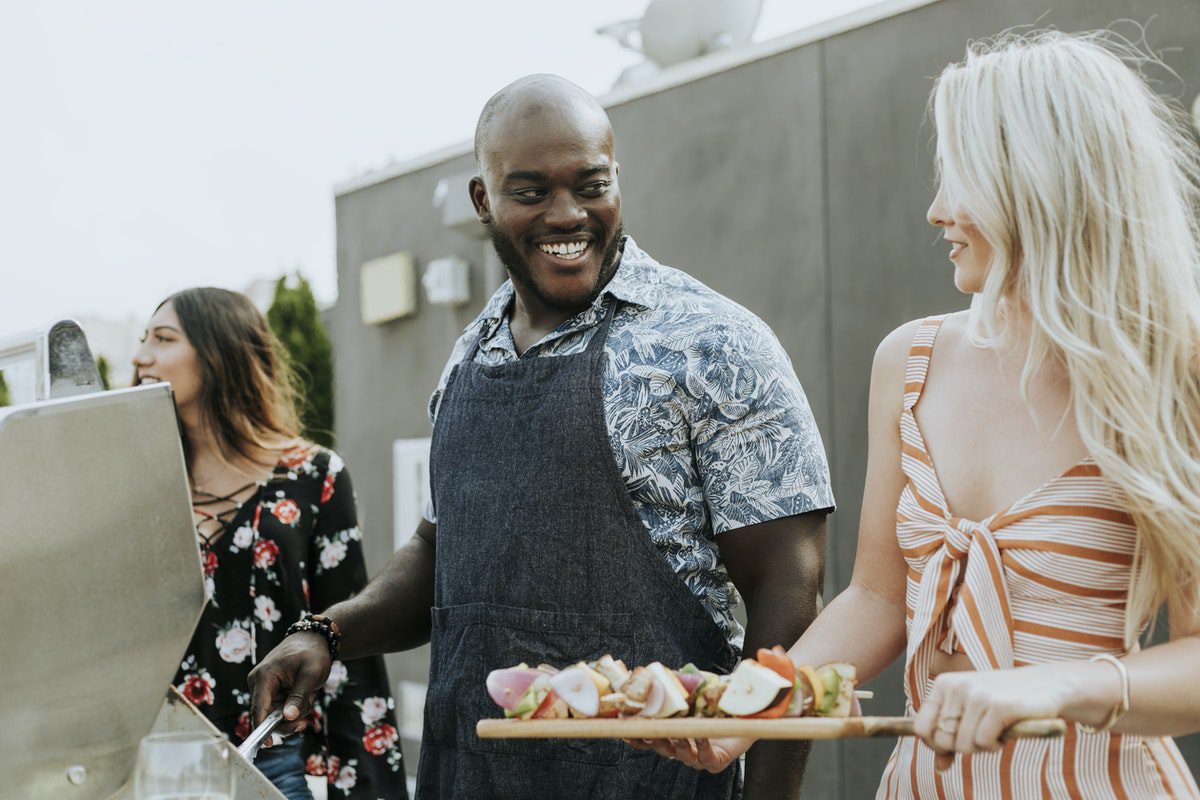 One of the biggest misconceptions about life in recovery is that all the fun stops. Suddenly, we aren't drinking or using anymore and life will never be fun again. Let's be honest here for a second. Was it really any fun being an active alcoholic and addict? The pain, the chaos, the wreckage, the drama, the constant need to feed the beast on our back — sounds like a total blast! It's time to get real about this idea that life stops being fun when recovery starts. Life stopped being fun when we crossed that invisible line into alcoholism and addiction. Now that we're in recovery, life can actually be fun again!
Let Go of the Past
This might seem unrelated to fun in recovery, but it has a lot more to do with it than you may think. One of the common roadblocks to enjoying our life in recovery is when we get stuck romanticizing the past. We pine for the "good old days" and curse the present as being boring and not good enough. The problem here is a lack of perspective and objectivity. Were the "good old days" really that good? For most alcoholics and addicts, we utilize selective memory, focusing only on the laughter and forgetting all the fights with loved ones and nights spent sick out of our minds. Of course, when we only remember the positive, the past always seems better than the present. The problem is that this is not in any way attached to reality. Life will always have ups and downs, but it's illogical to think that life was more fun as an active alcoholic or addict. Just think about it. we were essentially enslaved by a deadly disease. How could that be better than a life of freedom and purpose?
In order to experience all the laughter, fun, frivolity, joy, and purpose of our life in the present, we need to do the inner mental, spiritual, and emotional work of objectively viewing the past with proper perspective and then letting it go. An excellent way to begin this work is by working all Twelve Steps with a sponsor. This will take us through the entire process and make us fit to fully enjoy the present without longing for the past or fearing the future.
Not a Glum Lot
The Big Book of Alcoholics Anonymous has a lot to say about having fun. Seriously, a lot. Having fun is very serious business around here (pun intended). So many people think of recovery as something deadly serious because, well, it is. We are dealing with the solution to a life-or-death disease, after all. And we take our 12-Step lifestyle very seriously. But we laugh and have fun pretty much the entire time as well. We laugh in meetings, we joke with our sponsors, we spend tons of time in fellowship conversing, having fun, and even partying. Of course, now the parties are sober ones, but we still have parties. Not a lot of people know about those, but they're real. And sober recovery parties are awesome!
So, yes, alcoholism, addiction, and the 12-Step recovery solution to them are serious things. They save our lives. But that's something to be very happy about. When acknowledging this balance between serious work and some real fun, the Big Book has this to say: "…We aren't a glum lot. If newcomers could see no joy or fun in our existence, they wouldn't want it. We absolutely insist on enjoying life." It also goes on to say, "So we think cheerfulness and laughter make for usefulness. Outsiders are sometimes shocked when we burst into merriment over a seemingly tragic experience out of the past. But why shouldn't we laugh? We have recovered, and have been given the power to help others."
That's the official recovery position on fun. Pretty amazing, right? The more fun we have in recovery, the more useful we are and the more help we are to others. Yes, we've got to work the Twelve Steps and go to meetings and be of service, but we've also got to enjoy our lives in recovery to do any of it! Having fun is part of the job description when it comes to doing the work necessary for recovery.
This is not saying that fun is mandatory, but fun will be had. See, recovery is not about paying for the sins of our past. Recovery is not about punishment or penance or suffering. There was enough of that in our active disease. What recovery is really all about is learning how to grow and improve so we can become the person we've always wanted to be. Recovery is also about embracing a life that's full of hope, meaning, purpose, and true happiness. Sounds pretty fun to us!
How To Have Fun in Recovery
Get involved! Come join us and really participate in the fellowship and 12-Step work. There are activities, events, service opportunities, and time of fellowship galore around here. The best way to have fun in recovery is to let yourself become a part of the recovery community. There's fun around every corner.
At Jaywalker Lodge, we absolutely insist on enjoying life, just as the book Alcoholics Anonymous says we should. Recovery gets a bad rap in pop culture, but long gone are the days of dingy basements, dim lights, and cigarette smoke. Recovery isn't about any of that. Recovery is about fun, fellowship, and following your heart. Recovery is about learning how to grow and improve so that we can help make life better for others. Recovery is about living the life of our dreams and helping others do the same. Recovery is about fun, freedom, joy, meaning, and abundance. At Jaywalker Lodge, we believe that recovery is possible for anyone who is willing to do the work. We also believe that every alcoholic and addict deserves to find recovery. If you're ready and willing, then we are here to help. Let's get started! To learn more, call Jaywalker Lodge now at (866) 529-9255.