Friends of Jaywalker Lodge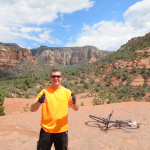 As they call it in the rooms, I am a newcomer.  I have been recently introduced into recovery when I went to rehabilitation center just over three months ago.  Treatment was only a foundation for me; a small beginning to what I feel now is an endless journey of soul searching and taking an honest look in the mirror.  I was graced by God's insurmountable presence during a Saturday dinner/speaker meeting at treatment.
After the meeting I introduced myself to the speaker and through conversation he told me about a man who is in recovery, lives in my home town and does sponsorship work; he told me to call him as soon as possible.  I did so when I left treatment and met my current sponsor the day after returning home.  This man has been a God sent.  His experience, strength and hope have been testament to God's will and he has been so encouraging of my new journey.  This man is a Jaywalker alum and his name is Tyler Richardson.
Tyler and I have been working on filling this void in my heart with God and the program but we came to the conclusion that I need young and active fellowship.  I need young friends in recovery that truly have fun living life by experiencing life and not ignoring the beauty of God's creation that is right in front of our faces.  Two days before the Jaywalker alumni mountain biking trip in Sedona, AZ  my sponsor called me and told me with excitement he had something for me to do this weekend.  He said, "You need to drop all your plans and do this, we will leave the rest up to the big man upstairs" and I replied "ok I'm in."  He told me about the mountain biking trip so I drove to Carbondale without knowing what would come of this.  Now that the trip is coming to an end I cannot begin to tell you how grateful I am.  This has been the most beneficial thing I have done for myself in sobriety.  I took a leap of faith and God lead me to a great group of guys.  I am still contending with the demons inside of me such as fear.  Never mountain biking before with guys I don't know brought fear to the fore front of my mind.  Every single guy on the trip accepted me and pushed me with positive encouragement and the fear left.  These guys gleam with love for their lives and the people in their lives, I want that.  Already reflecting on the trip a bit I am overwhelmed with joy and peace.  This is the way I should live my life I just have to go for it.  Again, I just want to say thank you from the depths of my heart, this fellowship is wholesome in every way.
Zach E
Recovering Alcoholic/Addict
Friend of Jaywalker Lodge