Five Lessons to Help Renew Your Life After Addiction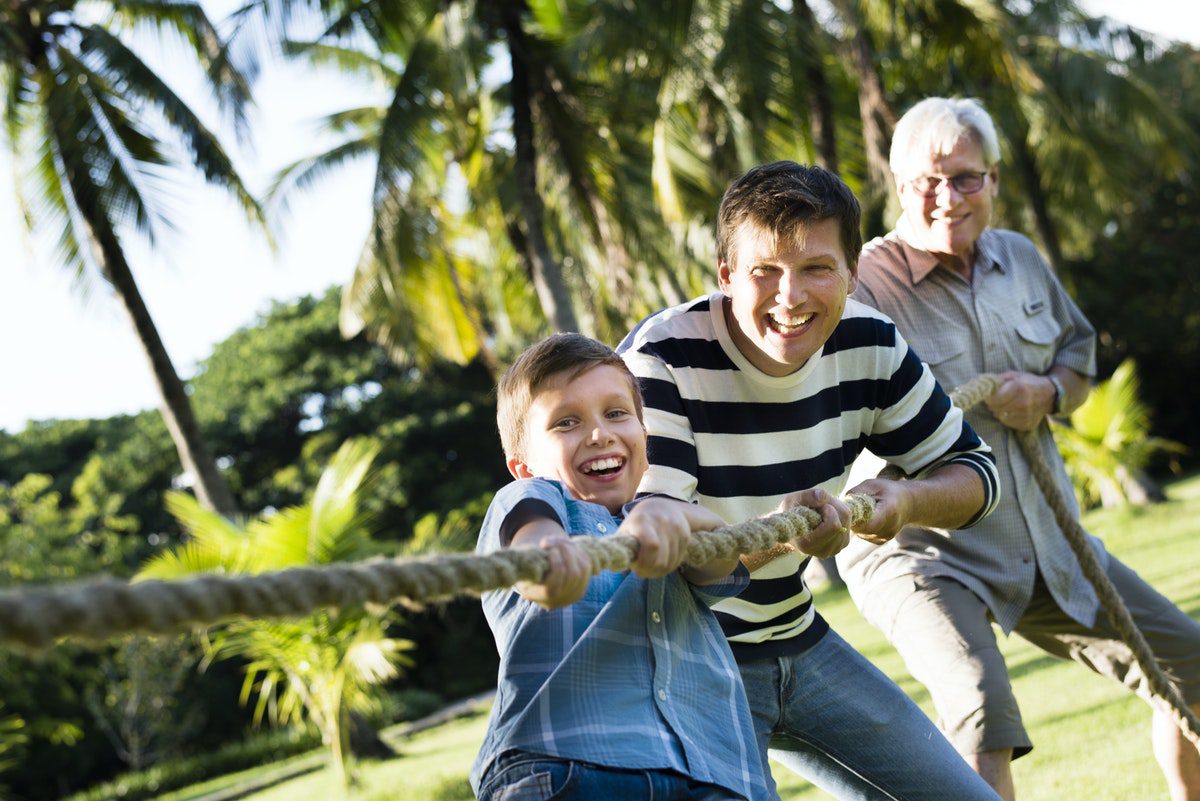 Addiction to alcohol or drugs is bound to alter your life in countless ways. Addiction can hamper your personal, professional, social, and family life and cause seemingly irreparable harm at times. Your social image changes, family ties are broken, friendships fade, and intimate relationships are affected, in addition to your own physical and mental deterioration. The years spent in active addiction are often associated with many other harmful conditions, such as anxiety, depression, isolation, and more.
Over time, you develop an altered personality with negative emotions, disconnected family networks, antisocial behavior, and rude or unacceptable actions and reactions. The good news: all of this is not actually "you." Your behavior must change, and so must you.
This can be hard to achieve and even harder to maintain, but never impossible. There may be delayed progress, strong urges to use, frequent threats of relapse, and other dreadful events that shake your trust in the process. But remember, millions of people struggling with addiction have recovered across the globe and so can you!
Here's a list of five must-remember lessons that can help you sail through the recovery process to achieve a renewed life ahead.
1. Start with your own self and your own family first.
It all starts with the person staring right back at you in the mirror: yourself. Change also starts at home with your family and loved ones. They have suffered a lot with you and their lives have likely had some setbacks due to your addiction history. Try to start fresh with each of your family members and repair your long-lost relationships. Trust and communication are the keys to healthy familial relations.
2. Slow and steady wins the race.
The process of recovery and renewing your life once again is not a one-day affair. It's a long, tiresome, and often challenging journey. Take a deep breath, trust the process (and your therapist), and face every challenge at the recovery facility or back home head-on. Jaywalker Lodge's programming helps men find lasting sobriety and recharge their lives through a proven, step-by-step approach to addiction recovery. It won't happen overnight, but it will be worth it.
3. Showcase the best version of yourself.
Your family, friends, spouse, siblings, and other loved ones have all seen you in the worst days of your life. You have worked hard to renew your life and move forward in recovery. Stay the course and remember that your new sober life is totally worth the effort. Making living amends are as simple as not continuing to engage in the behavior you had to make formal amends for.
4. Find new forms of entertainment.
Throughout your recovery journey, you will need many activities to divert your mind from alcohol and drugs and refocus on the positives of life. Although our programming involves a variety of activities, interactions, and group tasks that are planned for you, you must act yourself as well. Engage in new hobbies during your free time. Talk to the people around you. Spend some time meditating. You can try whatever you have an interest in, such as cooking or painting. With its mountain setting, Jaywalker Lodge offers all sorts of nature excursions, such as hiking, whitewater rafting, skiing, and more.
5. Work on your body and mind.
Exercise regularly, eat a healthy diet and monitor your nutrient intake. Eating foods rich in vitamins and minerals help your body recover from the aftereffects of heavy substance use, and also reduces your chances of relapse. Cravings can often be sated by a piece of candy or sweets, as the big book suggests. Strengthening your body and mind through exercise, meditation, and yoga can help you develop a more positive attitude about your recovery process.
The Road Ahead
The war against addiction isn't won simply by completing your recovery journey at a facility. You must be prepared and ready to stay sober throughout your life ahead. Re-adjusting to this new way of life, new routines, new friends, and new relationships is a long and winding road.
So what if your life has taken a 180-degree turn ever since you got addicted? So what if you have stumbled and failed multiple times trying to stop using and get sober? This is your chance to bounce back and make your life "yours" again. After all, you've made it this far! By following the lessons above and staying steadfast in your recovery, you can regain control of your life. The benefits of faithfully following the 12-Step program to renew and reclaim your life after addiction are worth it because you're worth it.
Recovery from the disease of alcoholism and addiction becomes easier when you start valuing your life and accept your mistakes. Jaywalker Lodge's all-inclusive program caters to your individual recovery needs. The program is built to inspire lasting change in men by leading them on a recovery journey via self-discovery. Curbing all negative thoughts that are self-destructive, self-consuming, or lead to self-hatred, this comprehensive program delivers an authentic journey of healing in a caring community that understands you. After all, most of us were in the same shoes that you are now. Built on strong pillars of personal accountability, long-lasting friendships, and positivity, the people at Jaywalker Lodge open our hearts and arms to welcome all people struggling with alcoholism or addiction. If you're ready to get your life back, we're ready to help you. To learn more about our programs for men, call us now at (866) 529-9255.