Fall semester is almost here!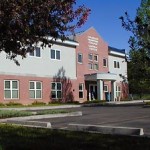 Even though it is still July and we are having a fun and exciting summer here in Carbondale, registration for fall semester classes starts Monday, July 29th.   There are many courses available at the four satellite campuses in the Roaring Fork Valley—Aspen, Carbondale, Spring Valley, and Glenwood Springs.  Class choices range from landscape painting to physics.  Pass the word to all alumni and prospective students to talk with Donnie or Janet at Jaywalker U for more information.
Search for classes and be ready to register at: CMC – Classes and Registration
We are looking forward to having another great semester here at Jaywalker.
Donnie Hagenbart
Program Coordinator
Jaywalker U