Facilitating Foundations For Recovery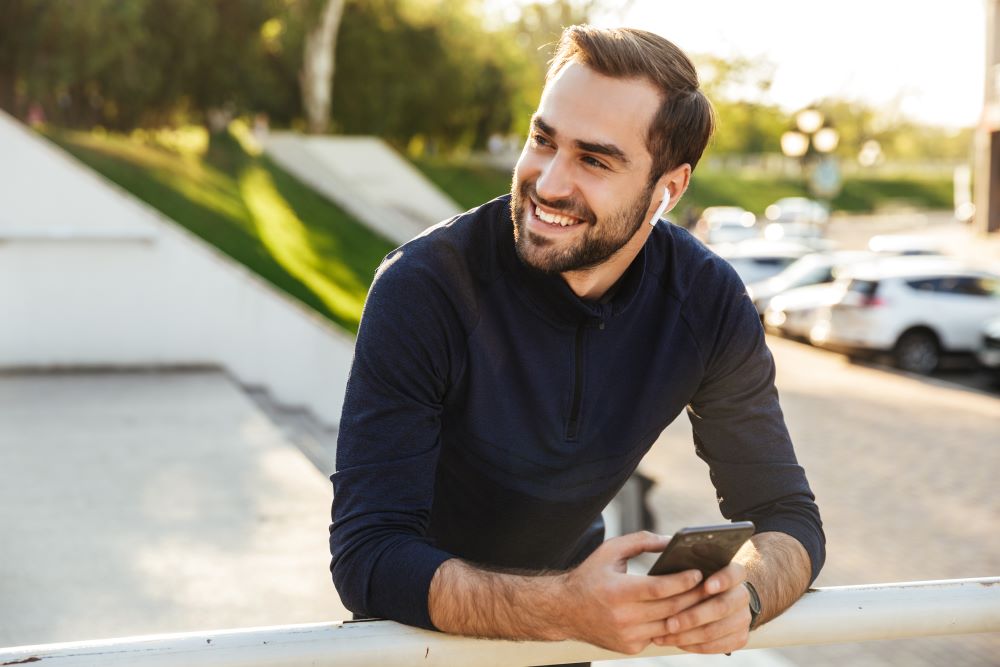 At Jaywalker Lodge, we are driven by experience and proven techniques to achieve our primary mission of 1) ending the vicious cycle of chronic relapse for men who suffer from alcoholism and addiction, and 2) providing them the tools, treatments, healing, and knowledge to achieve long-term recovery. The men who struggle to stay in recovery, despite an earnest desire to do so, and have repeated slips — these men are Jaywalkers. They are our people.
The thing that makes what we do different is the core of our philosophy. Recovery is not a punishment for our past in active addiction — recovery is the promise and fulfillment of a brighter future. We bring our core values to bear on the problem of chronic relapse and make them a real and working part of men's lives by purposefully and thoroughly building solid, meaningful foundations for lasting recovery.
The 12-Step Program
At Jaywalker Lodge, we do not shy away from our focus and dependence on the 12-Step program of recovery or the importance of a higher power within that program. For the Jaywalker staff and the men who come to us, the 12-Steps work. Alcoholism and addiction are diseases of a three-fold nature, affecting the body, mind, and spirit of the sufferer.
The 12-Steps produce deep, meaningful, and effective change and healing within all three aspects. In addition, working the 12-Steps provides education, self-awareness, and practical actions that are outlined, practiced, and designed to take root within each individual who works the program. The 12-Step program of recovery also requires active, regular participation at 12-Step meetings and dedicated time and effort performing works of service within and outside of the recovery community.
The 12-Step program is our foundation at Jaywalker Lodge, and in our opinion, there is no better place to start for alcoholics and addicts. In short, we do our utmost to make it the foundation of recovery for all who come to us. We particularly focus on the 1st-Step, though we strongly encourage continued and thorough work of all 12-Steps. We try to illuminate the 1st-Step and make it real, personal, and meaningful to all who walk through our doors because we have come to understand that the 1st-Step is the crux of the problem of chronic relapse.
Education, meetings, counseling, and extended 1st-Step work are a big part of our curriculum in hopes that we can overcome this particular hurdle and make relapse that much less likely to happen again. We must truly understand, on a deep spiritual level and in a very personal way, the nature of our disease. That way, the solution becomes all the more necessary and impactful.
We include regular and frequent 12-Step meetings alongside various medical, emotional, and mental health therapies and counseling. Healing, processing and managing of trauma, and mental and emotional health issues that co-occur with alcoholism and addiction are, we find, best treated by all these methods concurrently. The Jaywalker Lodge model also has numerous built-in opportunities for service within our Jaywalker recovery community, our local recovery community, and the Colorado community at large.
Hope and Healing
We have a multi-disciplinary staff at Jaywalker Lodge, and we employ personalized, individualized, and group-tailored therapies and various effective treatment methods. We deal with a wide range of chemical dependencies and addictions, as well as many mental and emotional health issues. We take special care to treat the issues our men face within and around addiction, as we guide them to lasting recovery.
If we don't begin the healing on a holistic basis, we leave ourselves unnecessarily vulnerable to relapse. Teaching, building, and setting up the continued practice of habits and activities that promote mental, spiritual, emotional, and physical fitness are big parts of our daily and overall goals at Jaywalker Lodge.
One major key to this is our core philosophy of promoting hope, meaning, and purpose in a life of recovery while healing the wounds of the past. We discourage the idea that recovery is in any way a punishment or penance. Instead, we do our best to show it for the gift and beautiful opportunity for healing, hope, and happiness that it is.
A Life-Changing Community
The community element of Jaywalker Lodge is something we can't ever say enough good about. It really is one of the most unique and thrilling elements of what we offer — and it is a big difference-maker. A lot of the men who come to Jaywalker Lodge make a point of staying close by permanently, so they can remain a part of this vibrant community. Our Jaywalker recovery community consists of the men who stay with us, sharing meals and attending meetings and groups together.
Weekly, we have Jaywalker alumni join us for meetings and meals. Monthly, our alumni and our members engage in outdoor activities or excursions. The entire Jaywalker crew also joins together regularly to perform acts of service for the local recovery community and our Colorado community at large.
This bedrock of strong, intimate, loving, and involved community helps cement the foundations for recovery that get built at Jaywalker Lodge. Having the connection, experience, openness, guidance, and communion provided by this community-based experience helps the men who come to Jaywalker Lodge prepare, practice, and put into action the things that can create meaningful, happy, and lasting recovery.
Sure, these key foundation stones of the Jaywalker approach help us stand out in our field. But more importantly, they are proven to give men who struggle with chronic relapse and maintaining sobriety the best possible chance to achieve long-term recovery. By facilitating the building of the right foundations, we help pave the way for building permanent recovery.
Men who suffer from addiction and alcoholism and honestly want to get help, but find themselves unable to achieve lasting recovery are the people we look for at Jaywalker Lodge. If you are struggling to find freedom from your disease, and earnestly desire to change your life, we are here for you. Come join the Jaywalker community today. To learn more, call us at (866) 529-9255.