Dressed To The K9's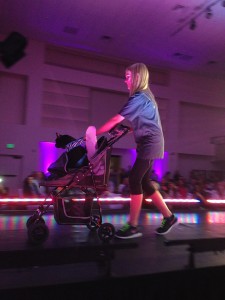 Our Mission is simple: To provide safety and care for homeless animals and education for the pet-owning public. C.A.R.E makes every effort to place animals into loving homes, to encourage population control, and to promote responsible pet ownership."
Colorado Animal REscue (CARE) held it's Annual Fundraising Extravaganza and Fashion Show at the Orchard here in Carbondale. The picture above features a young CARE volunteer and her feline companion who is up for adoption. There are over 100 volunteers including men from many of the Jaywalker programs who regularly help out at the zero-kill animal shelter located next to Colorado Mountain College Spring Valley Campus. CARE works closely with CMC Veterinary Technology Program affording students the opportunity to work with animals in a shelter environment.
Last nights event featured excellent food and drinks, a silent auction, and the Valley Fashion Show featuring CARE's adoptable animals and alumni. Jim Calaway, local philanthropist and CARE co-founder encouraged the audience to donate to the Thumper Fund which provides funds for animals who arrive at the shelter severely injured. Many other shelters are forced to euthanize injured animals but, with the Thumper fund and care of local veterinarians, most of these pets are rehabilitated and adopted to a loving home.
Colorado recently became the first state to name shelter dogs and cats the official state pet. State representative Bob Rankin was on hand to present CARE with a copy of the Bill and a Colorado state flag that was flown over the Capital. The guest speaker was Philip Tedeschi, Executive Director, Institute for Human-Animal connection at the University of Denver. Mr. Tedeschi, who himself has adopted a dog from CARE, stated that our CARE Shelter is "one of the absolute best in the State, and I've visited almost all of them" Tedeschi shared some of the most current research which confirms the physiological animal- human connection. Companion animals can reduce human heart and respiration rates, lower blood pressure, and improve overall health. Psychiatric Service animals have shown promising results in working with traumatized children, Veterans suffering from PTSD, and alleviating depression in the elderly.
We are fortunate to have such a great community resource in our backyard and the opportunity for Jaywalker men to do some valuable and fulfilling volunteer service with another great community partner. It was an honor to be in attendance and support Colorado Animal Rescue and the invaluable work that they do.
With Gratitude,
Mark Kloster
Alumni Coordinator