Deepening The Recovery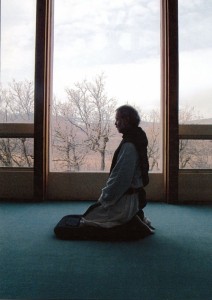 Those of us who have come to make regular use of Prayer would no more do without it than we would refuse air ,food, or sunshine.
I, frankly, struggled with the idea of Alcoholics Anonymous and the whole concept of God or a Higher Power. Even more difficult was the idea that I had to pray and ask for guidance on a daily basis of something I didn't understand. I was the prime example of " Contempt prior to investigation" Fortunately, I found the willingness to take suggestions from those in the fellowship who were living the spiritual way of life I was seeking. What I needed was guidance and direction on my spiritual path and the 12 steps with a sponsor provided that Love and support. The best advice I received concerning prayer and meditation was to "Keep It simple and Keep Practicing" I have come to embrace the 11th Step wholeheartedly and without reservation. Although I'm still a novice at prayer and meditation I can't imagine my Recovery without this vital connection to a Power Greater than Myself. I am constantly looking for ways to improve my Recovery and I am excited to attend the upcoming 11th Step Workshop.
On Saturday, September 14 from 8:30 AM until 12:30 PM Father Terry Ryan, CSP will be leading a workshop on Prayer and Meditation as part of the 12 Steps of Recovery. The presentation will be Held at the beautiful St. Benedict's Monastery Retreat Center in Old Snowmass. Father Ryan states " Practice of the Eleventh Step in a more in depth prayer of contemplation can show us inner resources yet to be discovered. The Power we begin to find in the Third Step can become even more present in our life. We may find a shy Love within , that is waiting for us to open the door."
Mark your calendars and plan to join us on our spiritual journey. Jaywalker Solutions men, Intensive Out Patient clients and Alumni will be caravanning to the retreat. Please contact me if you want to ride with us. For more information contact: Sherry Dutelle @ sherrydutelle@gmail.com. There is a suggested donation of $ 10 with all donations going to the monastery.
With Gratitude,
Mark Kloster
Alumni Coordinator
mkloster@jaywalkerlodge.com
512-413-1350