Dealing With Adversity in Recovery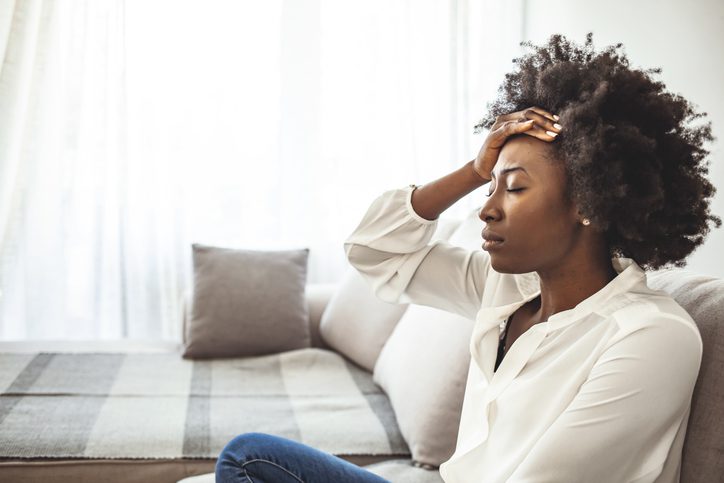 Life is not all rainbows and butterflies, even when we are in the rooms of recovery. Adverse conditions arise in the lives of every human being on earth, no matter what. We all must occasionally leave the sunshine to deal with adversity. Tough times and struggles are not indictments on our strength, intelligence, or choices — they are just things that happen sometimes. Of course, if we are not careful or attentive, we can be the cause of our own adversity. Discovering the source of our struggles is part of coping with adversity in a healthy way. There are many things to consider and keep in mind when it comes to dealing with adversity in our recovery.
Adversity Happens To Everyone
The first thing we must keep in mind is that adversity happens to everyone. It's not only us who suffer from tough times, hardships, and upsets. Everyone will go through heartache and despair at some point. Adversity is a natural and normal part of life. It can hold great opportunities, such as the chance to practice asking for help and to serve others as we overcome adversity. Adversity can also provide us with many opportunities to grow or strengthen our character.
Taking advantage of the opportunities inherent in adversity will often require that we turn to the 12-Step process even more than we normally would. Doubling down on our recovery program in tough times is a real recipe for success and improvement. 
Don't Take It Personally
Once we realize that adversity happens to everyone, we can begin to understand that it isn't personal. Tough times are not the universe cursing us or our miserable luck or sometimes not even our fault at all. Life has its own rhythm and many complex moving parts. Sometimes things just happen, and that's okay. Especially when we keep in mind that adversity happens to everyone, and it isn't a personal attack against us. 
Unless It's Personal
Adversity happens to everyone and it isn't personal — unless, of course, it is. We need to take a close look at the adverse circumstances we find ourselves in and make sure that we didn't cause them through our own actions (or lack thereof). If we are not at fault for the adversity, we need to proceed with bolstering ourselves and our recovery by working the 12-Step program in its entirety.
If, however, we find that our adversity is caused by ourselves, then we have a little bit of extra work to do. First, we need to take some time to understand how and why we got ourselves into this particular mess. We'd be well-served by taking this thought practice through the inventory process outlined in the Twelve Steps, and then going over that work with our sponsor. This can help us identify the character defects and behavior patterns that caused our adversity. By progressing through the Steps, we can take those defects to our higher power and seek their removal. And if these identified defects and patterns crop up again, we can do our level best to avoid feeding into them — hopefully preventing a repeat of the adverse conditions and consequences. 
At all points along the line of dealing with adversity, we will want to turn our actions toward the 12-Step program and what it advises us to do. As it says in the recovery literature, if all else has failed we should turn our attention toward being of service to others. 
Don't Let Adversity Take Over
Another key to dealing with adversity in recovery is making sure that we don't let negative feelings and circumstances overwhelm us and take over our lives. Everything must be kept its own right size. A bad situation or a bad feeling doesn't mean that our entire lives are bad. Something going wrong doesn't mean everything is going wrong. Good or bad, up or down, for a night or a week, this too shall pass. Keeping a proper perspective and staying grounded in gratitude whenever we can serves us far better than allowing our thoughts and feelings to be overtaken by adversity.
Ask For Help
A beautiful opportunity hidden within adversity is the chance to ask for help. When we need help, there is no shame in asking for it. In fact, we give somebody else the opportunity to be of service, we learn better to receive service, and we grow closer to the person who helps us. We also learn how to be of help to others should they ever find themselves in similar circumstances. It may not seem like it at first, but asking for help is the gift that keeps on giving. 
Seek Solutions in the Twelve Steps
Once we have calmed down and straightened out our perspective on the adversity we are facing, it's time to begin looking for solutions. However, hectic circumstances may mean that the next right action is unclear to us. This is where we can again turn all our attention and energy to the 12-Step process. Working through the Twelve Steps on our problems is an excellent way to discover a solution to our problems — all of our problems! Whatever the situation may be, working the Steps on it will reveal to us the next right action to take. As we continue to work the Twelve Steps and take the next right actions, the solution will become clear.
Recovery is an incredibly beautiful way of living that becomes even more rewarding as time goes on. However, this does not mean that life stops being life. We still have to face adversity from time to time, even in our beautiful lives in recovery. One of the benefits of living a recovery lifestyle is learning how to live life on life's terms. We can not only roll with the punches, but actually learn, grow, and improve through the inevitable tough times. There is much joy to be experienced in recovery, but tough times come for us all. Recovery can help us navigate those struggles with grace and poise while learning and growing despite adversity. Jaywalker Lodge is founded on the 12-Step program of recovery, the solution that can make this possible for anyone who struggles with alcoholism or addiction. We specialize in helping men who have struggled to maintain their sobriety in the past. If you're ready to recover for good, Jaywalker Lodge is here to help you. Call us at (866) 529-9255.