Dandelion Days 2014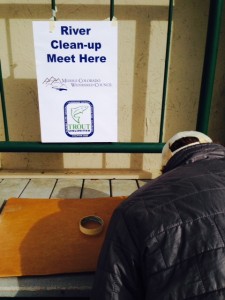 Dandelion Days is a Creative Community Celebration of Sustainability and Spring."
This weekend marked the official arrival of spring in Carbondale with the celebration named for the official town flower. After a group of concerned citizens successfully lobbied to end the spraying of herbicide on its parks and playgrounds, the town began celebrating every year with a festival of sustainability. The annual event is collaboration of the town's Environmental Board and environmentally conscious citizens.
Saturday morning the Jaywalker Solutions program men led by Dan Reed and myself arrived at Sopris Park to get our River cleanup assignment. We were assigned a chunk of the Crystal River running through River Valley Ranch. At first I was a little suprised to find the river banks devoid of trash. But as we continued down the river we collected plastic, beer cans and some rusted out metal. My prize finds were a target arrow and a "bejeweled" sandal! ! Although I am not a River Rat or a fisherman, after a couple of hours the the hypnotic sound and mesmerizing beauty of the Crystal had seduced me. So much, in fact, that I looked up and realized I was all alone. A couple of hours had passed and I had missed my ride back to the park. Of course, my phone was dead and I was stuck with a large bag of wet trash and two large chunks of metal. I hiked up to the RVR golf course and was met by Alumni, Dan K, who happened to be working. he loaned me a golf cart to retrieve my "catch" for the day and I was able to get to my bike before the cold rain arrived.
The second half of the day was spent enjoying the various activities at Sopris Park. Although mother nature blessed us with less than spring-like weather, the festivities went on. There were numerous booths selling plants and seeds, healthy local food, and of course Dandelion cola and Chai tea, which were both delicious. There was a contest for the best compost, children's art activities, and a battle of the high school bands on the Sopris stage. Yes, it was another truly unique "Bonedale" weekend.
With Gratitude,
Mark Kloster
Alumni coordinator