CTL: Crisis Text Line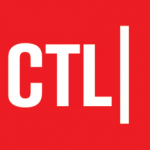 Parents know that texting is probably the best way to communicate with kids.  Sometimes it is the only way to communicate.  Crisis Text Line (CTL) serves young people during a time of crisis, any type of crisis.  Access is available right at their fingertips 24 hours a day 7 days a week. CTL utilizes the most common form of communication by adolescents to connect and help.
Here is how it works:
A teen texts into CTL anywhere, anytime.
A live, trained specialist receives the text and responds quickly.
The specialist helps the teen stay safe and healthy with effective, secure counseling and referrals through text message using CTL's platform.
Please visit the Crisis Text Line here.
Janet DeMars
Program Director
Jaywalker U