Corn Fed and Sober ~ A Tribute to Dan Reed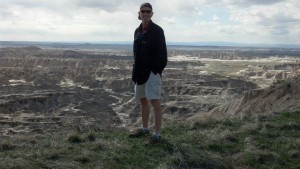 Growing up in Iowa has its positives and negatives.  On the good side are friendly people, the highest literacy rate in the US, sweet corn, and the Iowa State Cyclones.  The negatives are August heat and humidity, cold gray winters and the Iowa Hawkeyes.
There are two native Iowans on the Jaywalker staff; one roots for the good guys, me, and the other for the Hawks, Dan Reed.  However today I call a truce and will take this opportunity to say some good things about our resident Squawkeye!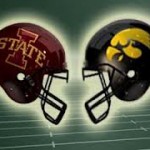 Almost 8 years ago Dan and his family packed up their covered wagon and moved west from Minnesota to begin their adventure in the Roaring Fork Valley.  Dan and Lois walked into Jaywalker in October of 2005 and Jaywalker Lodge began to transform into the quality program we know today.
For me Dan was a constant champion of the expedition program.  As with everything he does, he jumped into new activities as fast as I could expose him to them.  Mountain biking, hiking peaks, rock climbing, whitewater, etc. he just got after it.  I am pretty sure those early mountain bike rides drained him of several quarts of blood, but he never backed down and was ready for the next challenge.  Dan, I appreciate the support and encouragement that you have always given me in my role at Jaywalker Lodge.
So on this day, a day that marks 23 years of sobriety for Dan, I encourage each of us to do two things: 1) reflect on the tremendous impact this man has had on each of our lives and 2) then share with him how his life of service and passion for recovery has transformed your life!
Lynn Sanson
Expedition Director
Jaywalker Lodge