Congratulations Pat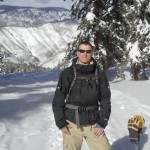 Jaywalker would like to congratulate Patrick Shaffer on celebrating 4 years of sobriety today. Pat grew up in Denver, Colorado and developed a love for the outdoors. Through the years, though, his addiction progressed and took away what he loved so much. Pat checked into Jaywalker Lodge in 2009, and it was here at Jaywalker that Pat reconnected with his love for the outdoors.
After graduating Jaywalker Lodge, Pat decided to stick around Carbondale volunteering, working, and continuing his education. Before becoming the Marketing Manager here at Jaywalker he worked at both Solutions and Jaywalker U where he did the monitoring and coordinating of all aspects of these programs.
Pat has become an active member in the Roaring Fork Valley, both in the recovery community and his personal life. Along with his job here at Jaywalker, Pat also serves with the Carbondale Fire Department as both an EMT and a firefighter. Pat has played an integral part in my recovery and the recovery of so many alumni. Congratulations Pat and thank you for being a positive influence in all of our lives.
Donnie Hagenbart
Program Coordinator
Jaywalker U