Congratulations Lois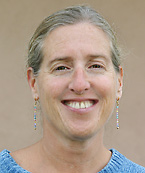 Our friend and colleague, Lois Porcelain, celebrates 23 years of sobriety today!  Lois came to Jaywalker Lodge from Hazelden in January of 2006. She has served in several clinical roles since that time, but most recently was promoted to the Program Director position in June of 2011.
Lois has proven herself to be a valued staff member of Jaywalker Lodge beloved by the men she works with. Lois nurtures, models and leads our clients onto their own path of recovery during their stay at the Lodge. She has a special touch with our younger men and those struggling with psychiatric issues. From my observation, many of our men perceive Lois to be the "wise mother" of the Lodge from whom they can learn the ways of 12 step recovery. This is the gift she offers to all on a daily basis.
Lois has shown herself to be not only a collaborative colleague, but also a teacher to our less experienced staff in whatever role they may serve. She has direct supervisory responsibility for her three staff members and is the catalyst for creating the team atmosphere of the Lodge program.
Lois, thank you for your many contributions in making Jaywalker a program of excellence. I know the entire staff wishes you congratulations on your 23 years of recovery!
Jeff Kremer MS, LAC
Director of Clinical Operations
Jaywalker Lodge