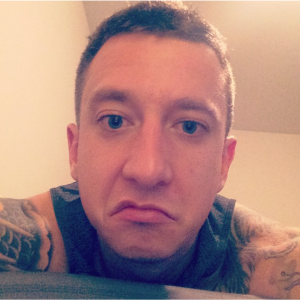 Currently my record against Kevin in "Trivia Crack" is 6 and 6. It is important to note, however, that I won the last 4 games that we played against each other, in a row, and then Kevin quit playing the game all together… I am undefeated against Kevin's mom.
Kevin quit playing "Regular Crack" 3 years ago. This is a good thing. If you remember my last blog about Kevin, things were starting to get pretty weird… Did you know that one time Kevin fired a gun into the basement of his parent's house because he thought that there were bad guys down there? Well, he did, and there weren't any bad guys down there. Kevin then gifted that gun to his parents for Christmas. He wrapped it up, not in a box mind you, and placed it under the tree. He just left a gun, clear as day, wrapped in Christmas paper, sitting under the tree for Mom and Dad. My point in telling you these things is this… That Kevin used to be crazy and he definitely should not ever do drugs.
Kevin eats a lot of Indian food… A lot… like more than most actual Indian people who live in India eat. It's weird, and at this point his behavior surrounding Indian food seems to be progressing to the point of a chronic and a pathological disorder. It's not okay. He just east pounds and pounds of Indian food and then immediately goes to yoga, which I am sure does not sit well with the other people in his yoga class. Could you imagine? You show up for your relaxing evening yoga class and you end up behind this guys who just consumed a pound and a half of Vindalu Chicken. You're ruining peoples evening Kevin! Knock it off!
Kevin is a great man. He is extremely intelligent, funny, and kind. However, the qualities that I value the most about Kevin as a friend are his honesty, loyalty, and reliability. I always know that Kevin will be where is said he is going to be, will do what he said he was going to do, and will say what needs to be said in a way that Is always helpful, and easy to accept as constructive. I have been lucky enough to know the real Kevin Wilson because he has committed himself to staying clean and to being a better person, and for that I am grateful.
Also, the clients love Kevin. I read all of the exit interviews, and Kevin is mentioned by name and spoke of with high regard as much, if not more, than any other staff member here. He is able to impact the lives of the clients, and truly has a positive effect on their treatment experience at Jaywalker Lodge.
Keep it up Kevin! I don't think that you want all of your new friends here in Carbondale to see the circus that will ensue if you don't! You weird yoga freak!
Alex Colins
Residential Manager
Jaywalker Lodge