Congrats John on 6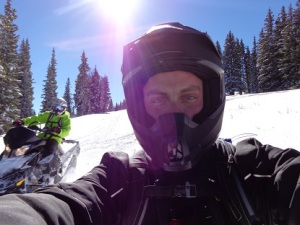 Jaywalker's Director of Outreach Services & Alumni Relations, John Schneier, celebrated 6 years of sobriety yesterday.
"To watch people recover, to see them help others, to watch loneliness vanish, to see a fellowship grow up about you, to have a host of friends – this is an experience you must not miss. We know you will not want to miss it." Alcoholics Anonymous Pg 89
"You live this John. We love ya bud!" – Patrick Shaffer
"Congratulations John. Your passion for recovery will continue to carry you to places you never could have imagined." – Dirk Eldredge
"John – congratulations! You're a true inspiration for everyone here, in many ways.  Proud to call you not only my co-worker, but also my friend. Cram that!" – Natalyn Cumings
"I let him beat me skinning up McClure Pass 5 years ago to boost his suffering self-esteem.  And look what we have now!" – DR
"There's always enthusiasm and fun with John around, whether doing karate moves on the side of a mountain, searching for "Donnie North" on a starry night in Moab,  or designing the 2015 Hawaiian Jaywalker shirt, there is always a good laugh to be shared." – Mike Goerne
"Paging Dr. Scheiner stat…." – Lynn Sanson
John, these are just a few of the lives you have touched over the years. Congratulations on 6 years of sobriety and thank you for everything that you do!
Donnie Hagenbart
Admissions & Marketing Manager
Jaywalker Lodge
P.S. – Sorry it's a day late, Santa would have been upset if you took his only day!