Comorbidity of Chronic Illness and Substance Misuse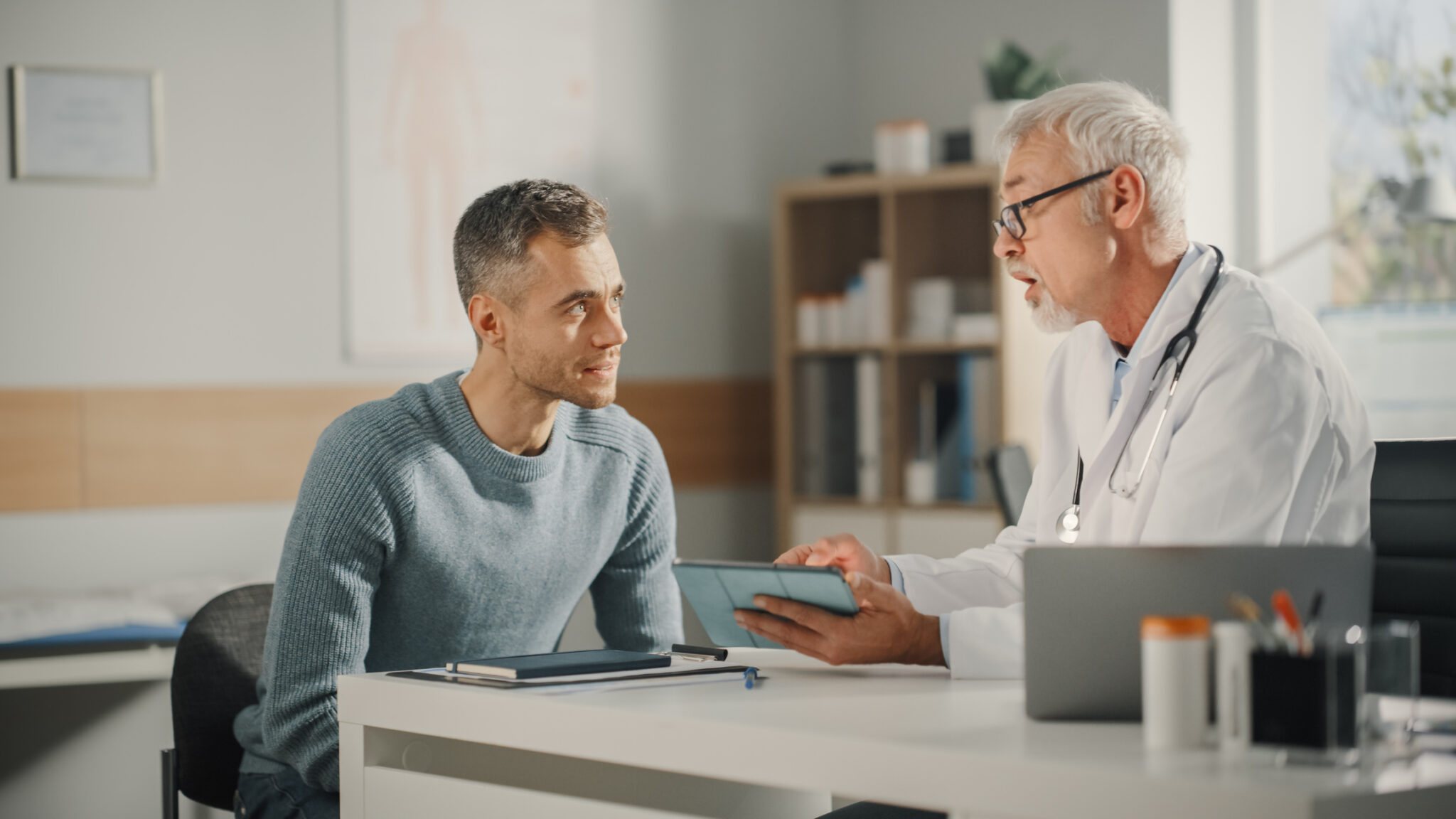 Those who are chronically ill might need to rely on medication to function in their day-to-day lives. Yet, others might use alcohol or illicit drugs to cope with the pain. It is essential to know the facts about chronic illness and what factors might lead an individual to substance use.
Knowledge about a person's health condition should become a factor in how individual treatment is tailored to help their case. This article covers information on the overlap between chronic illness, substance misuse, and what you can do to help.
Chronic Illness Is Lifelong
When a person is diagnosed with a chronic illness, they have a condition that will not go away over time and cannot be cured with any type of treatment or medication. Some chronic diseases are easier to manage than others, depending on the symptoms. Either way, they can heavily burden the diagnosed person. Many factors influence the weight of this burden, including the stigma around the diagnosis and how much it limits the person's everyday life.
Common chronic illnesses include asthma, arthritis, diabetes, heart disease, and kidney disease. Many different factors can lead to a chronic health condition. Sometimes it is due to living an unhealthy lifestyle, while other times, illnesses can occur due to genetics. Sometimes it can be a combination of both. For example, a person who does not exercise regularly, smokes tobacco, and eats high cholesterol foods has a higher chance of developing heart disease later in life.
Why Chronic Illness Can Cause Depression
Despite the cause, chronic illness can cause a multitude of unpleasant feelings regarding mortality and managing the disease. A person's chronic illness might limit their ability to live a normal life. For example, a person with diabetes is limited in what foods they can eat. A person with an autoimmune disease needs to be careful about what they are exposed to.
According to a CDC report, depression was found to co-occur in 17% of cardiovascular cases, 23% of cerebral cases, and more than 40% of cancer cases. Research is still being conducted to determine whether depression contributes to chronic illness, if chronic illness can cause depression, or if they work in tandem.
Since unhealthy activities cause many chronic diseases, a case can be made for depression contributing to chronic illnesses. It is worth noting that the conditions of chronic diseases can understandably cause symptoms of depression to occur.
People with chronic illnesses also have to deal with the stigma associated with being sick. There is both shame and romanticization of a person's condition depending on the factors of the disease. A person might find it difficult to relate with someone who does not understand what dealing with the illness is like. This can lead to social isolation and difficulty trusting others.
Chronic Illness and Substance Use Disorder
A study conducted on the prevalence of substance use disorder (SUD) among patients with chronic illness found that SUD was more prevalent among those with one or more diagnoses. The study concluded that 14.3% of patients with one condition had a SUD, while 21.2% of patients with two or three conditions had a SUD, and 32.5% of patients with 4-9 conditions suffered from substance use disorder.
Furthermore, those with chronic illnesses are often prescribed medication to deal with symptoms, including pain. A study conducted on chronic non-cancer pain found that patients with CNCP are likely to develop a substance use disorder to deal with pain. The survey showed that 74.7% of the patients had opioid use disorder, 72.3% had sedative use disorder, 64.3% had cannabis use disorder, 58.7% had alcohol use disorder, and 59.5% had an addiction to nicotine.
Substance Use as a Chronic Illness
There has been a push for healthcare practitioners to recognize substance use disorder as a chronic illness. It fits many of the characteristics of chronic disease in that substance use disorder is lifelong, has physiological factors, and affects a person's health in the long term. A shift in how to refer to substance use could go a long way toward changing how to implement treatment.
Considering Chronic Illness in Substance Use Treatment
Both chronic illness and substance use should be considered in treatment when a client has these co-occurring illnesses. Since substance use is often a coping mechanism to deal with symptoms, and dependency usually develops from medication prescribed for chronic disease, it is essential to consider how both conditions interact with one another. This can help individuals get the care they need to grow and find peace.
Chronic illness and substance use often intertwine, making it crucial to understand how someone's diagnosis affects their choices and behaviors. Mental healthcare professionals should be informed about the effects of chronic illness on their clients and how that can affect a person's treatment. Professionals should also create a space for their clients to share how their condition affects their day-to-day lives. It can be hard to understand what it is like to have a chronic illness if you do not have one, so compassion becomes a vital part of treatment. Listening to a person talk about their disorder without judgment can help you better understand their position and what you can do to help them recover.
Jaywalker Lodge in Colorado knows the importance of understanding our client's entire history and how that affects them right now. When developing a treatment plan, we consider the whole person, not just singular factors. For more information, please call us at (866) 529-9255.