Can Things Really Be Different For Me?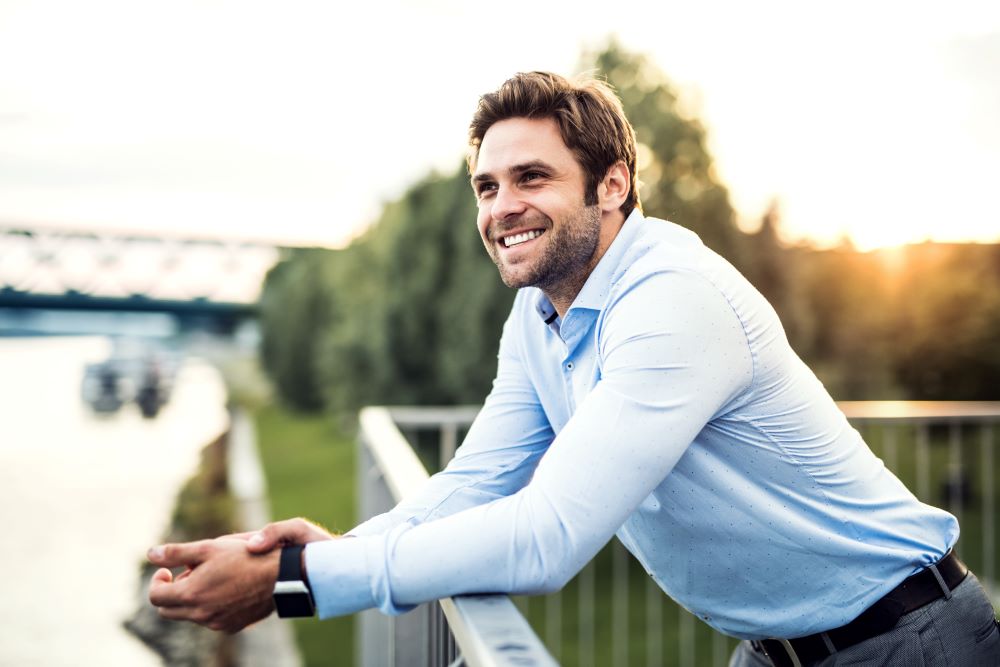 Alcoholics and addicts like us often get caught in cycles of monotonous pain and torment. After a long time spent in the prison of disease, it can be hard to imagine that life will ever be different.
Especially if we've tried to get sober multiple times, but failed to make recovery stick for the long-term. We know what that's like, and we stand here to confidently tell you that things can be different for you. Today can be day one of a whole new life.
How Can I Change My Life?
As the saying goes, "If you want a different result, you have to do something different." This is not just a cliche, but a scientific principle. Doing the same things that left us helpless to our alcoholism and addictions won't ever break us free of them.
We have to be open-minded and willing enough to try something new – maybe even try something that we don't think will work. But when we meet someone who has the same disease as we do, and they say they're clean and sober and happy, maybe we should listen to what they have to say.
Odds are if they worked the 12-Steps and it worked for them, it will work for us. Similar problems tend to have similar solutions – and there is a solution. Maybe we should ask those who've tried it more about it. It certainly couldn't hurt.
Whether our issue is getting sober for the first time or the fifteenth time, if what we've been trying isn't working, it's time to try something new. We may not always be sure that the new thing will work, but we can usually be very sure that the things we've done so far haven't worked.
Trying things we don't understand may require a leap of faith, a bit of trust, and a good amount of open-mindedness. Are those things really so hard to adopt that we're willing to remain trapped in addiction and chaos? If we aren't sure that our lives are worth a little open-mindedness, there are some big things we need to think seriously about.
The idea here is that to change our lives, we need to change ourselves and the things we do. We aren't saying that you have to change everything about yourself. But if you found out that a thought or a hobby or an attitude was the one thing that's keeping you in pain and blocked from a new life, wouldn't you be willing to give that thing up?
The 12-Steps are designed to help us root out those attitudes, habits, and thoughts that keep us dying from alcoholism and addiction. It's not so hard to become willing to abandon an idea when genuine happiness is the result.
What Do I Have to Do?
It's truly not as hard or as scary as it may sound. And every step of the way, we have help from our friends, our sponsor, and our recovery community. Even if we're sober, but not happy or recovered, those same people can help us work through life-issues using the 12-Step principles.
Many find that 12-Step work addresses, improves, or even helps them solve life problems that don't have anything to do with a drink or a drug. Perhaps this is because alcoholism is a disease, and we don't stop having it when we get sober. But as we continue to work the 12-Steps on all areas of our lives, we find recovery.
We become happy, joyous, and free. So, what do you have to do? You just have to be willing to try some new things. You have to have hope that this new way will work for you. You have to accept and believe that your life can change. It might not happen the way you think it will – and that might turn out to be the best thing about it.
Alcoholics and addicts like us are prone to pessimism, and we're so good at selling ourselves short. The truth is that the 12-Steps have returned many, many alcoholics to life. More than that, the 12-Steps have given them better lives than they could have ever imagined before.
The hard part is getting past our preconceived ideas, prejudices, and attitudes. If we can let those go long enough to try something new, with a little hope we may find that our lives finally begin to change.
And as we continue the process, our lives continue to change and keep getting better. This has been the truth for the vast majority of us who have tried with a willing spirit and an open mind.
Let Us Show You the Way
If you desperately want to change your life but find that you can't do it, no matter how hard you try, let us show you how we did it. If you're like us (you are) and you can do what we did, the way we did it (you can), then it will work for you just like it did for us (it does).
Changing your life begins with allowing just one new idea into your mind. Start with something like this – it is possible for you to escape the bondage of alcoholism and addiction and live a good life. And a full, happy life is exactly what you deserve.
Change doesn't have to be hard. Your life does not have to stay trapped in the cycle of alcoholism and addiction. At Jaywalker Lodge, you can get off the roller coaster and learn how to live the life you've always wanted. Have hope. Have patience. And consider trying something new, because your life is worth it. Call us today at (866) 529-9255.