Building a Strong Foundation to Avoid Relapse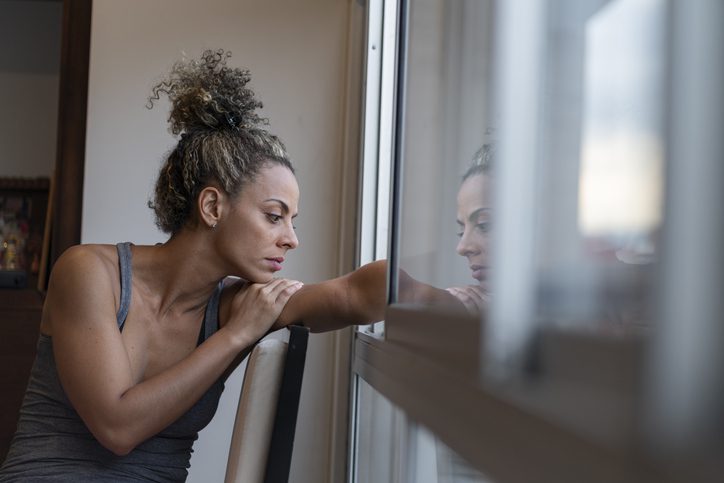 You've committed to a life of sobriety. Perhaps you experienced a challenging beginning to your recovery journey, but you acknowledge how far you've already come. Jaywalker Lodge is encouraged and motivated by strong men like yourself. The hardest part in your journey may have already happened, or perhaps it is yet to come. Either way, we want to help you succeed in lasting recovery. One of the ways we can help is by encouraging you to build a strong foundation for yourself and your recovery in order to avoid relapse in the future. We understand that recovery is a journey filled with spontaneous cravings and temptations from time to time, but having a reliable foundation can ultimately lead you to lifelong success. 
The ways to build a strong foundation are endless, although there are core principles that can help you create a useful framework for building your own foundation. A strong foundation will include having a safety plan for times when your thoughts and emotions escalate and supply you with other valuable resources you can use during your recovery journey. Let's empower your journey by exploring some of these core principles now.
The Importance of a Strong Foundation
When you are building a home, you first have to create a sturdy and strong foundation for the house to sit upon. If you built a house without this foundation, the ground beneath would be unable to support it. As the ground changes over time through the weathering of the seasons, it becomes unstable, and the house begins to sag. If you build a house with a weak foundation, over time that foundation will begin to fail. When the foundation gives out, the house will quickly experience a downward spiral of issues, such as cracking, moisture penetration and other structural problems.
The same is true for our recovery. We must have a strong foundation for ourselves so if we become tempted or feel weak, we have resources we can rely on to help us stay strong in our recovery process. If we have a weak foundation, like a house, we are more susceptible to cracking under pressure. 
Self-Awareness
The Twelve Steps highlight the importance of turning inward to address and assess your strengths and weaknesses as well as your morals and values. To build a strong foundation in yourself, you are constantly and consistently reassessing your character. You have to be aware of your triggers and cravings, so you can make more conscious choices for yourself moving forward. Maintaining a journal may significantly help with this process, as you can visually see how your character changes and grows over time. Self-awareness also includes handling and processing old traumas that may still affect current triggers. 
Self-awareness may also include monitoring your diet and exercise. A healthy diet is always encouraged for individuals who are looking to better themselves, although many of us may still hesitate to alter our eating habits. A healthy diet has many physical and mental benefits, including improved mood and improved motivation. Self-awareness and exercise also work together to foster a healthier lifestyle for recovery. The more time you spend working on your self-awareness, the more conscious you become about what actions and choices are not benefiting your recovery.
Self-Improvement
Self-improvement is something you began as soon as you decided to seek treatment. We continue to emphasize that recovery is a lifelong journey, but this journey is also dedicated to and motivated by self-improvement. Self-improvement includes creating goals and using them to successfully navigate your path. A strong foundation with self-improvement could include writing down accomplishable and realistic daily, monthly, or yearly goals and then following through with them. Keep track of your progress and reward yourself when necessary. 
Self-improvement can also include building more authentic and intentional relationships with yourself and with others. Authenticity relies on honesty, and working towards being authentic is also a long-term process. Characteristics such as empathy, compassion, trust, gratitude, and even learning to forgive are all part of a focus on self-improvement. 
Using Your Foundation to Avoid Relapse
Again, the possibilities here are endless. By increasing self-awareness, you can learn how to identify uncomfortable and unsafe situations that threaten your recovery journey and react to them accordingly. You'll be better equipped with the knowledge of how to respond to these situations and who you can rely on for outside support. A strong foundation with self-improvement can help you access the limitless potential within you to stay strong and sober. When temptations or challenging circumstances do occur, you'll have a better idea of how to respond in the best way possible for your recovery journey. You can live a life of joy without the constant fear of potential relapse, because you have created a rock-solid foundation for yourself.
Building a strong foundation for yourself is a lifelong process, just like your recovery journey. You have committed to a life of recovery. Despite the challenges that may arise, a strong foundation will give you tools and resources to use when you are faced with difficult situations. Self-awareness and self-improvement are two parts of your foundation that are crucial to address in recovery treatment. Jaywalker Lodge encourages men to build a solid foundation for themselves so they can avoid potential relapse and continue on the road to lasting recovery. We are dedicated to showing men what it's like to live life to the fullest through exploring and adventuring in the depths of nature. Creating a new life means finding your purpose in recovery, and Jaywalker Lodge is here to help you do just that. We specialize in helping men who have struggled to maintain their sobriety. Are you ready to build your foundation? Call us now at (866) 529-9255.