The Bucket List Project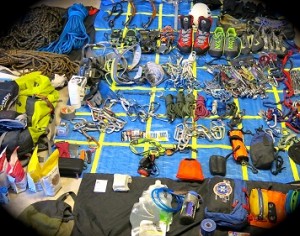 It was a cold day in January of 2011 when I watched my father pass on. The moment his heart stopped marked the end of his yearlong battle with Parkinson's disease. My hand was on his heart when it stopped beating.
Death is a powerful teacher and the experience of losing my father was rich with learning. Primarily I was reminded how little time we have on this planet. His life flickered by, rich with love and service and ended in a blink. And the question I was left repeating after he was gone was a simple one:
What can I to do today to honor my impermanence? How can I celebrate this gift of life, which is so fragile and finite? What is on my bucket-list?
Today I'm packing for Patagonia.
The southernmost tip of South America is home to one of the most spectacular mountain ranges in the world. Granite spires penetrate from an icecap, rising thousands of meters in snow and ice into the sky.
It has been a dream of mine to visit this place since I was a teenager. And several decades later I'm putting together an assortment of tools in hopes of getting the chance to climb in these spectacular mountains. While there are many obstacles to climbing in Patagonia, weather is the primary challenge.  Major storm systems spin off of Antarctica and slam into the mountains for weeks at a time. In my 16-day trip I may never see the mountains. It's a gamble.
As with any challenge in life, my strategy is to live the serenity prayer: Focus on what I can control and let go of the rest. I have no control over the weather. All I can focus on is showing up with the right mindset, being fit and having the proper equipment.
After all, this is my Bucket List. This is a part of the adventure I crafted in honor of my father. And with Providence as my guide, this journey will be an amazing testament to his life, and my opportunity to grow as a human.
Today I am inviting you to consider this question: What can you do to honor your impermanence? Maybe it smiling at the sun, taking a breath and getting present or reaching out to someone you care about. Life is short and there's no time to play small.
Johann Aberger
Johann Aberger works with Jaywalker U as a transformational guide and also assists other programs in the Jaywalker Continuum.