Bob Ferguson Celebrated 22 years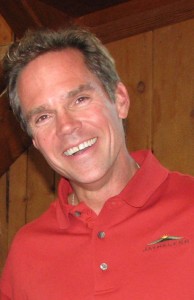 My favorite way to describe Bobby is simple; "He's 52 going on 22." Anyone that has stepped on the ice to play hockey, gone hiking, played lacrosse, just name any outdoor activity, sat in a meeting, or had any interaction with him knows that his energy level is high and insanely off the charts.
Bobby uses his energy to passionately live in each area of his life. He has coined such phrases as "Serious Joy" and "Extreme Recovery" for Jaywalker Lodge which, in my eyes, is the most accurate way to describe how he approaches his own life in sobriety.  The dedication in which Bobby has made to his own sobriety, has rewarded him many great gifts in life, however he still lives every moment as if it's the most important.  Bobby strives to constantly grow by working with others, whether he's working with sponsees or colleagues in the treatment field, he thrives from the power of collaboration.
Throughout the past 17 years he has played critical roles in my life from being my coach, my boss, a teammate, and most importantly a trusted friend. I'm honored to say congratulations on 22 years of sobriety.
Michael Goerne
Director of Operations
Jaywalker Lodge