"Big Mac" Mike celebrates 5 years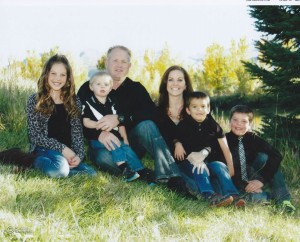 Jaywalker would like to congratulate Mike Moreland on reaching a huge sobriety milestone today,as he celebrates 5 years in recovery. Mike currently serves as the Jaywalker Lodge Residential Manager. He is a certified Level II Addictions counselor and is working on a Psychology degree. Before stepping into his current role Mike worked as a night tech and then as a day tech supervisor at the Lodge.
Mike came to Jaywalker Lodge on December 1, 2009 after battling drug and alcohol addiction for 10 years. I had the pleasure of going through the Solutions Program with Mike in the spring of 2009. My first impression of Mike was that he was a "serious man", serious about his recovery and equally serious about his spirituality. He was a leader among our peer group and positively influenced many men, including myself. After our graduation from Solutions, Mike, John S., and myself rented a house together here in Carbondale. Mike had already secured a job and was serious about that as well.
When I say Mike is a "serious man" I mean that with the utmost respect and admiration. His perseverance and determination has allowed him to achieve many great things in Recovery; a successful career, a great 12 step program, a handsome home, and a beautiful wife and children. Mike is a shining example of how living a spiritual program of Recovery can result in the promise of a fulfilling and amazing life. Mike isn't "Living the Dream" he's living the reality of a dramatically better way of living life … free from addiction.
Mike is a person who "walks the talk" in recovery and this attitude is transmitted to the men who come through the Lodge. He is the epitome of the attraction of a Design for Living that works. I am honored and fortunate to call Mike a coworker and most importantly, a true friend. Please join me in congratulating Mike on 5 amazing years.
With Gratitude,
Mark Kloster
Alumni Coordinator