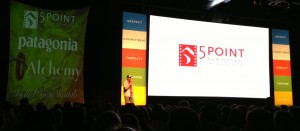 "Time and Love are all we have…Give them Freely"
This quote is just one of multitudes of inspiring words, stories, performances, and phenomenal films enjoyed by Jaywalker Alums and those lucky enough to have tickets for the 6th annual 5 Point film Festival. We experienced amazing stories of adversity, triumph, selflessness, fellowship, and community all brought to life with stunning cinematography. The 5 point Film Festival is built on five guiding principles: Respect, Commitment, Humility, Purpose, and Balance. The road to recovery shares many common themes. As we emerge from the darkness and isolation of our disease we can begin to experience all the enjoyment and adventure life has to offer.
"On the edge between desire and fear, between the known and unknown, is a place deep inside us all where the spirit is transformed – pushed beyond its limit by our deliberate commitment to usher in something new and original. In this soulful place we are catalyzed to learn, expand and engender newfound understanding to inspire others on their journeys" excerpt from the 5 Point Mission
Although the paths to an abundant and meaningful life may be divergent and varied … we need not walk alone. Besides what brings true joy is the time we spend with and the love we give our fellow adventurers!
Mark Kloster
Alumni Coordinator and Adventurer
P.S. Look out Sundance