Batman gets two years , BAM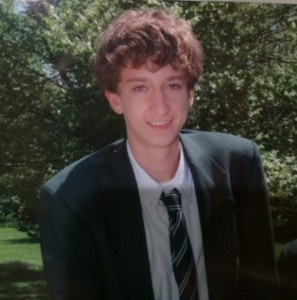 On March 12, Mr. Kevin Wilson celebrated two years of sobriety. This should not come as a surprise to anyone, as we all know that Kevin is really strong and tough. He is a total beefcake, both mentally and physically.
Almost exactly one week prior to his decision to get sober, Kevin was involved in a kick fight with a Florida pimp. Even though he was victorious, Kevin knew he had to make a change. Kevin returned to Jaywalkers MIOP program, and with the help of esteemed guru Lenny Beaulieu and me, got sober.
Kevin worked for Aspen Ski Co. and Fat Belly Burger for a year as a cook. While he was a prodigious talent in the kitchen, he could not turn down an opportunity to work in the recovery field at Jaywalker Lodge, and became the Night Tech.
While we all rest comfortably, Kevin stands guard over the Jaywalker campus, protecting us against hoodlums, and watching the clients as they sleep. He is a lot like Batman… actually… what the heck… HE IS BATMAN!!!
Kevin is the type of guy who will come to a car dealership with you, and sit there the entire time, over four hours, just for support while you negotiate a deal. He is a wonderful person, and one of my best friends. I know it hasn't been easy, but I'm proud of you and I love you.
Alex Collins
Jaywalker Tech