Association of Recovery in Higher Education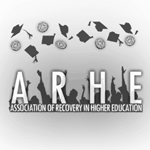 June 3rd-6th I attended the 5th Annual Association of Recovery in Higher Education in Minneapolis, hosted by Augsburg's StepUp Program.  I was blessed to be among colleagues whose mission in life is the same as mine–helping young men and women in recovery who want to be sober college students.  With the high rates of drinking and drugging on college campuses, being a sober student remains an anomaly.  There is good news: over 40 collegiate recovery programs were represented at the conference this year, a far cry from the first conference five years ago when being in recovery on a college campus was shrouded in shame and secrecy.  Staff and students alike listened to keynote speakers and participated in the breakout sessions all day Thursday, Friday and until noon on Saturday.
Life is good in recovery!
Janet DeMars
Program Director
Jaywalker U