Army Veteran , Jaywalker Alumnus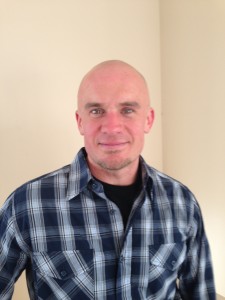 …coupled with the wonderful staff and program of Jaywalker in Carbondale,it changed my entire life. When you read this I will have 23 months of sobriety."
Today, as we celebrate Veterans Day and honor the dedication, sacrifice, and service of the men and women who have served in our countries Armed Forces, it is my honor to share a story of hope and recovery as exemplified by one of Jaywalker's finest! Ryan Lanham was active in the U.S. Army from 2007 until 2009. He joined the Army infantry at the ripe old age of 27 in hopes of restoring some sanity to his life and conquering his addiction problems. Ryan had made several attempts at college but was unsuccessful. He hoped the Army could provide the discipline and a new outlook on life that he desperately needed. Ryan feels his decision to join the Army saved his life and the decision to attend Jaywalker Solutions Program gave him the tools and support he needed to live a joyful life in Recovery. Today, Ryan is a student at Colorado Mountain College and will graduate next semester with an Associate of Arts degree in Spanish and psychology.
Ryan states " Armed with the discipline bestowed upon me by the military and filled with the deepest desire to follow this budding , new path to fruition, the future that is slowly coming into focus is dazzlingly more beautiful than I could have ever imagined."
We salute Ryan for his courage, commitment, and service and wish him all the success as he lives his dreams in Recovery.
With Gratitude,
Mark Kloster
Alumni Coordinator