Alumni Trip – St. George, UT 2017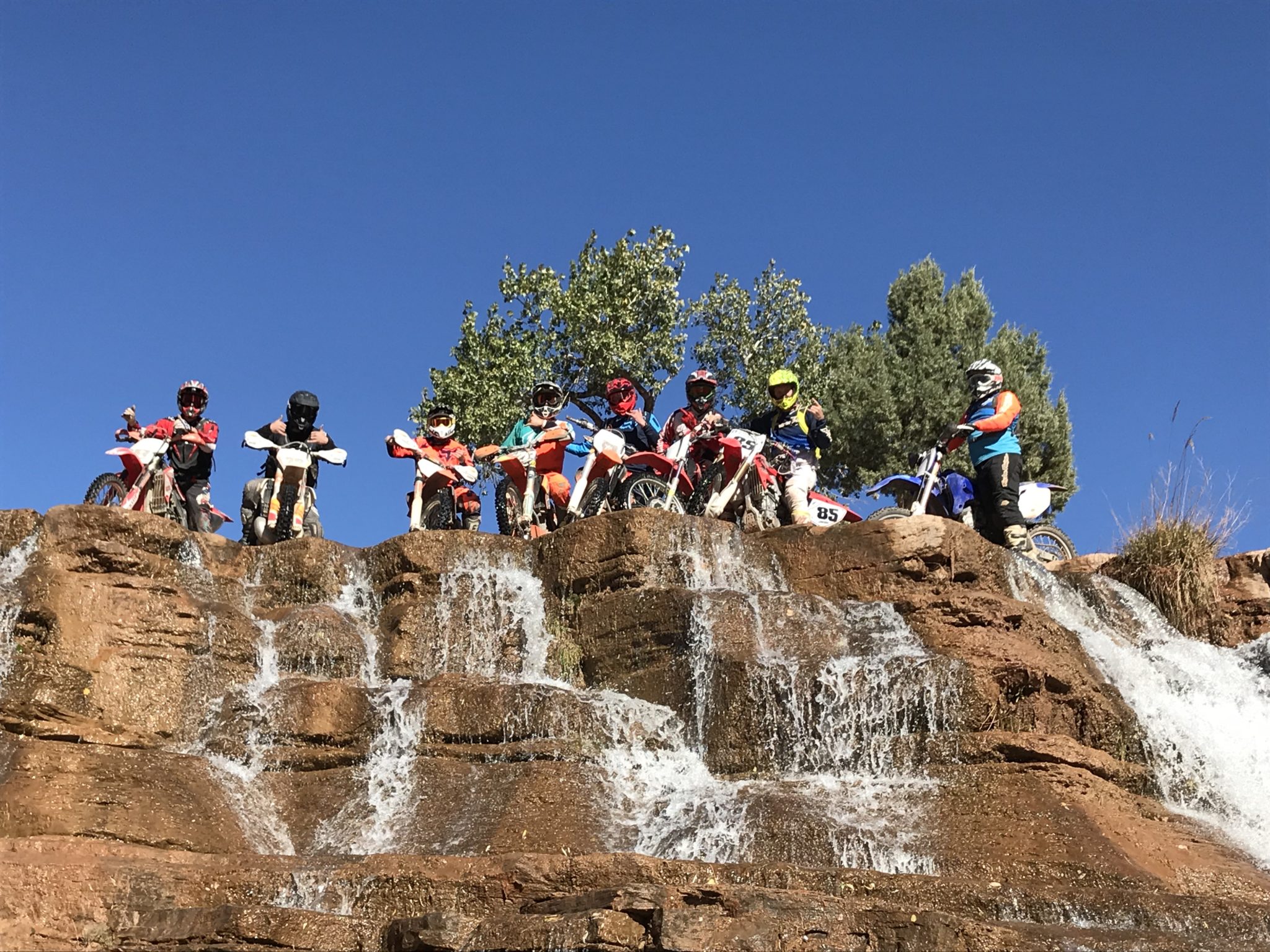 I am often amazed in my recovery at the abundance of opportunity that I have to do things in life that seemed once impossible.  In the not too distant past, clouds of fear, prejudice and stubbornness swirled in my head at the first mention of doing something outside my comfort zone; paralyzing self-doubt kept me from experiences that I inwardly yearned for greatly.  As a Jaywalker alumni, I can say without hesitation that today my desire to push these hesitations and foster new capabilities in sobriety is one of the greatest gifts I have received in recovery, and my willingness to share with and learn from my brothers-in-arms is one of my greatest assets.
Most recently I had the opportunity to utilize these new-found strengths at the Jaywalker Alumni trip to St. George, Utah.  First off, to say "I was stoked" to get an extra week of summer weather in October only skims the surface of where my head was at.  The vibe was electric amongst the group as we traveled south from Carbondale. The wind whipped through the car windows as we laughed and shared stories of what had been and what could be.  This weekend was ours for the taking and we were ready, willing and able.
Upon arriving in St. George, the group of 23 alums slowly coalesced from all over into an unbelievable home that would house us for the next five days.  An outdoor pool with a slide, a huge hot tub and an indoor basketball court! What?!? Where am I and what have you done with my life? The shock of gratitude that overwhelmed us all would remain for the trip. The weather was beautiful as we got to hike in the Zion National park, ride dirt bikes en masse, go cliff jumping, wake boarding, mountain biking and cruise the Sandhollow Lake in a speedboat.  Home cooked meals at night prepared by an alumnus who works as a chef in New York brought us all together to recount the madness of the day.  We played basketball at night and recuperated in the pool and hot tub.  We laughed even more.  We bonded as Jaywalkers do best.  We pushed each other out of those clouds of fear, prejudice and stubbornness into the beauty and openness of experience.  Those of us who met in St. George left with new friends, those of us who knew each other already left with stronger friendships.  This is not my default mode, I have to push myself to these boundaries to overcome who I think I am and what I am capable of.  Weekends like this are not about getting away; they are about getting involved – in sobriety, recovery and life.
– Peter M. – Jaywalker Alumni