Adventure as a Form of Therapy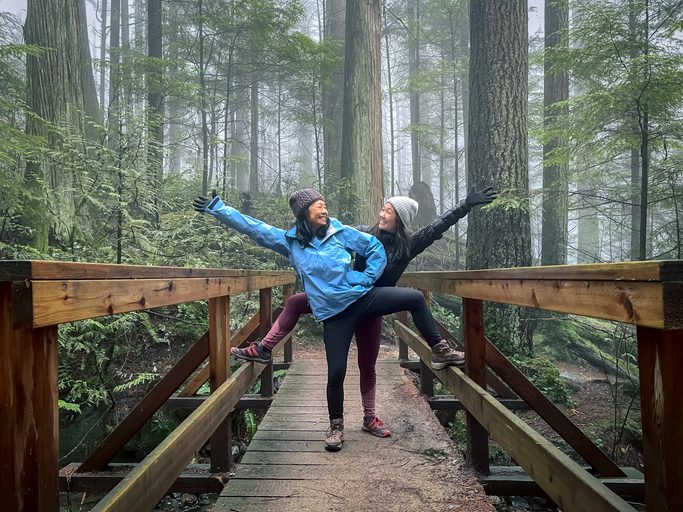 Therapy is traditionally associated with sitting across from a therapist and talking through your thoughts and emotions. Although this form of therapy is awesome and works for many, there are numerous therapy options available to help with your mental health and/or substance use issues. One of these options is called adventure therapy. Adventure is not just meant for movie superheroes. Adventure allows us non-superhero types to feel the thrill of life through daring exercises and experiences. At Jaywalker Lodge, we place a high priority on adventure therapy as an effective method to stimulate clients and teach them healing tools and personal skills. 
Jaywalker Lodge focuses exclusively on men who are experiencing the disease of alcoholism and addiction. Substance abuse issues often occur simultaneously with other mental, emotional, physical, and spiritual health issues, primarily because substance use is commonly used to self-medicate underlying trauma or mental health problems. At Jaywalker Lodge, we use adventure therapy to teach men that there are other, healthier ways to self-medicate through challenging experiences. We want to emphasize the importance of finding and utilizing these coping mechanisms that encourage thrill-seeking without the damaging impacts that substance use can cause. 
Adventure Therapy Explained
Adventure therapy combines nature, community, and thrill-seeking exercises to increase an individual's sense of well-being. This form of therapy promotes rehabilitation, development, and personal growth through direct, structured activities that are often completed in a group context. Each activity uses the environment to motivate change through experience and action. Activities include cooperation and trust games, problem-solving initiatives, high adventures, and wilderness explorations. Each activity is typically followed by a debrief, which is a time to process and reflect on things that were experienced or learned during the activity. Facilitators help clients internalize their adventure experiences and relate them to therapeutic and progress goals. Adventure therapy gives us a chance to heal without the normal associations of environment or other external stressors. These activities fill individuals with a newfound sense of refreshness and purpose, which is really what a life worth living is all about. 
The summer recreation adventures offered by Jaywalker Lodge include mountain biking, rock climbing, hiking, softball, fishing, and golf. We also offer winter recreational activities, including skiing, snowboarding, snowshoeing, and more. Engaging in physical activity is a part of our daily routines at Jaywalker Lodge, as we find challenging and fun ways to stay active in our natural environment. The mountains that surround Jaywalker Lodge help us to gain a new perspective of the world around us as we create a new and improved version of ourselves. 
Why Is Adventure Therapy Helpful?
Adventure therapy teaches mindfulness in a proactive and daring way. Each client engages in a range of activities, although they connect their life experiences to these activities in different ways. They gain new perspectives and greater confidence as they continue to adventure, especially when they have to work together to accomplish a specific goal. This helps to develop social skills and promotes an overall reflection of one's self.
Alcoholism and addiction recovery can be a draining experience, both physically and mentally. Substance use has always been the "easy" way to get temporary relief for many of us. Practicing sobriety and living a life in recovery is undoubtedly challenging. Adventure therapy helps to re-establish a sense of thrill, while providing you with essential tools that you can use in and beyond your recovery experience. 
Adventure therapy also helps promote a sense of responsibility, which is crucial in recovery. You learn to take responsibility for your actions, past and future, which will benefit you in many ways. These activities promote positive relationships and cooperation, through acquiring social skills and conflict resolution when necessary. Your self-awareness is improved in the present moment as you engage in your adventure, but also after the activity is complete when you can reflect on behaviors, attitudes, and lessons learned. There are endless benefits to adventure therapy, and that's why Jaywalker Lodge makes adventure such a high priority in recovery.
Begin the Adventure at Jaywalker Lodge
Jaywalker Lodge is dedicated to healing the entirety of an individual. We focus on breaking down the development of substance use and addiction through addressing challenges and trauma. In addition to adventure therapy, we offer individualized therapy and counseling to help bring light to personal goals and personal wellness. Adventure is a form of holistic treatment, much like nature is. Nature is filled with endless healing potential if we only take the time to sit and learn from it. Jaywalker Lodge wants to help you recover from the challenging and impairing consequences that come with the disease of alcoholism and addiction by incorporating adventure. Recovery is more than just eliminating substance use — it's about supplying our clients with the tools and resources to keep them confident and sober in their lifelong recovery journey. 
Jaywalker Lodge prioritizes adventure therapy as a main form of treatment. We work exclusively with men who are suffering from the consequences of alcoholism and addiction, encouraging positive growth and change through adventurous activities. Adventure therapy is utilized for many benefits, including increasing cooperation and trust in others, increasing confidence, building positive relationships, and most importantly, teaching clients that there are effective — even exciting — coping mechanisms aside from substance use. Here at Jaywalker Lodge, we understand how difficult it can be to establish lasting sobriety. Through adventure therapy, we turn to nature for useful, true healing. We believe that everyone deserves to experience recovery, regardless of how many times you have failed in the past. If you're considering recovery, Jaywalker Lodge is ready to provide you with the best possible care. Join us to begin the adventure of a lifetime. To learn more, call us now at (866) 529-9255.