Addressing Chronic Relapse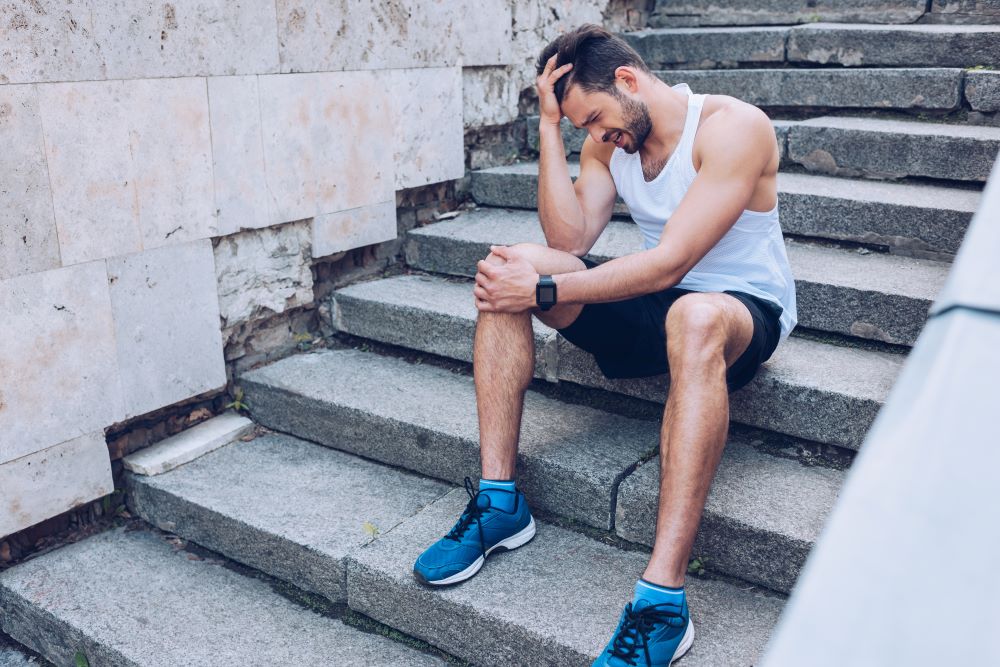 The journey from active alcoholism and addiction to sobriety and recovery is different for everyone. Some people are ready and able to get a firm hold on recovery after their first try. That is truly a wonderful blessing. But for many of us who suffer from the disease, it's not always that easy.
Relapse is by no means an uncommon part of many people's process toward achieving long-term sobriety. Some people stumble once or twice and then they get it – for others, it's a much bumpier road. Slipping after making a beginning doesn't mean there is anything wrong with us. It doesn't mean we'll never get sober. But it may signify that there is a need for some change in our approach.
Break the Relapse Cycle
Chronic relapse plagues many men who truly want to get sober and live a recovered life. It does not have to be a death sentence. The vicious cycle need not continue past today. Jaywalker Lodge was founded on the mission of addressing the issues that keep men who really want sobriety from achieving it long term. It's part of our story and who we are – except now we are happily sober.
With help, we put the missing pieces together and overcame chronic relapse. We paid attention to what made the differences for us, and we stand ready and grateful to pass it on. We have woven the keys into our program, and we aim to reach those who have been unable to find success in recovery elsewhere.
Holistic Healing
Jaywalker Lodge is unique in a lot of ways. We are situated in beautiful Carbondale, Colorado. With access to such vast spaces of pristine nature, we include group activities like hiking in our day-to-day life. Our location allows us to work on healing the body and mind, just by virtue of exposure to our natural surroundings. Time in nature, both active and peaceful, has remarkable effects on the body, mind, and spirit.
Holistic treatment and healing are part of what we do as well. Holistic means addressing the whole person and the whole problem, not just treating the symptoms. It means we understand that all the intricate things about each individual are interwoven. So we don't just aim to get you sober and teach you a few helpful tricks – we provide help for the whole person.
Recovery is not about stopping your alcoholism or addiction. Recovery is about healing the whole person and showing you how to live a life so full that relapse is no longer a possibility, provided they stay engaged in their recovery.
Creating a Community
To further help the men who come to Jaywalker Lodge, we have a thriving recovery community built up around us. Lots of folks who come here simply never want to leave! So they stay local and dedicate their free time to helping those who seek us out. Having an active, involved alumni community is a major part of relapse prevention.
If you spend your time engaged in living life with sober, happy people, not only do you grow and strengthen your recovery, you become involved in helping others – further safeguarding yourself from slipping. Having men who know what it's like, people to call when you're having a tough time, a friend to go to meetings with, and newly-sober men who need your help is a real recipe for long-term success.
Our alumni are engaged with Jaywalker Lodge all the time. From weekly meetings to active outings to community service events; they are always here and they can show you how to get and stay involved with living recovery that may well change your life.
A Strong Foundation
The foundation of recovery must not be forgotten, however. Jaywalker Lodge is deeply rooted in the 12-Steps, and we make no bones about our connection to a higher power. We want to give you the experience of an honest, thorough, and meaningful Step-1. We believe wholeheartedly that understanding the fullness of Step-1 of recovery is a major piece of solving the relapse puzzle.
It's not something that should be overlooked or taken lightly. Truly engaging with Step-1 can open you up to understanding your disease, and learning what is necessary to lead a fulfilling, happy life in recovery. It worked for us – and it worked so well that we simply want to help men like us have their own experience with it.
Meetings, 12-Step work, trauma healing, counseling and therapy, healthy living, physical activity, and a strong sober community all work together to make Jaywalker Lodge an incredible place to finally get free of chronic relapse. Yet that isn't every piece of the puzzle, nor all that we offer. One of the big things we want to help men with is their outlook of the entire recovery process.
We want to change the way you see yourself, the way you see your addiction, and the way you see life in recovery. Recovery is not punishment for a hurt and troubled past. Recovery is the hope and promise of a bright future. And recovery is possible, no matter how many times you have stumbled along the way so far.
At Jaywalker Lodge, we have personal experience with the trials and tribulations of chronic relapse. We found a place that has kept us sober long-term, and that continues to make our lives even more rewarding and joyful. If you have struggled to maintain your sobriety and you're ready to take your first steps into a new life, call us today at (866) 529-9255.