Academy Awards Viewing Party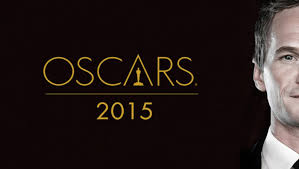 Make plans to join us this Sunday evening to watch the 87th Annual Academy Awards. We'll have the Alumni Space open before and after the 6PM NA meeting for viewing. We'll have pizza, popcorn, and pop as we root for our favorite movies and actors. My money is on Birdman for best picture and Austin's Richard Linklater for Director in the 12 year epic Boyhood. It's a toss-up for best Actor between Sober Superstar Bradley Cooper and Eddie Redmayne's uncanny portrayal of Steven Hawking. I'm betting on Reese Witherspoon, who plays a recovering heroin addict in Wild, for the best Actress Oscar. I can highly recommend the documentary Virunga which is up for best feature documentary.
Speaking of movies. We kicked off our first weekly Alumni Movie night last night with Hot Tub Time Machine 2 . Although not likely to win any awards, more than a dozen Alumni had a great night of laughter. We'll be meeting up every Thursday night at Movieland in ElJebel for Alumni Movie night.
We hope to see everyone Sunday night for the Oscars and every Thursday night for a Night at the Movies.
With Gratitude,
Mark Kloster
Alumni Coordinator