AA Beginning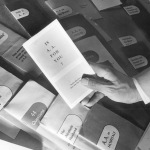 80 years ago today the founder of Alcoholic Anonymous, Bill Wilson, had his last drink before entering the hospital.  After meeting Dr. Bob, in Akron, Ohio, they developed what is now the program of Alcoholics Anonymous..
Alcoholics Anonymous has saved millions and we could not have done it without the work of the founders and the other alcoholics who made this program what it is today, one alcoholic talking to another in the hope of saving lives.
TIME Magazine published a tribute to the AA program.  To take a look at the article click here.
Donnie Hagenbart
Program Coordinator
Jaywalker U