2015 Leadville 100 MTB Race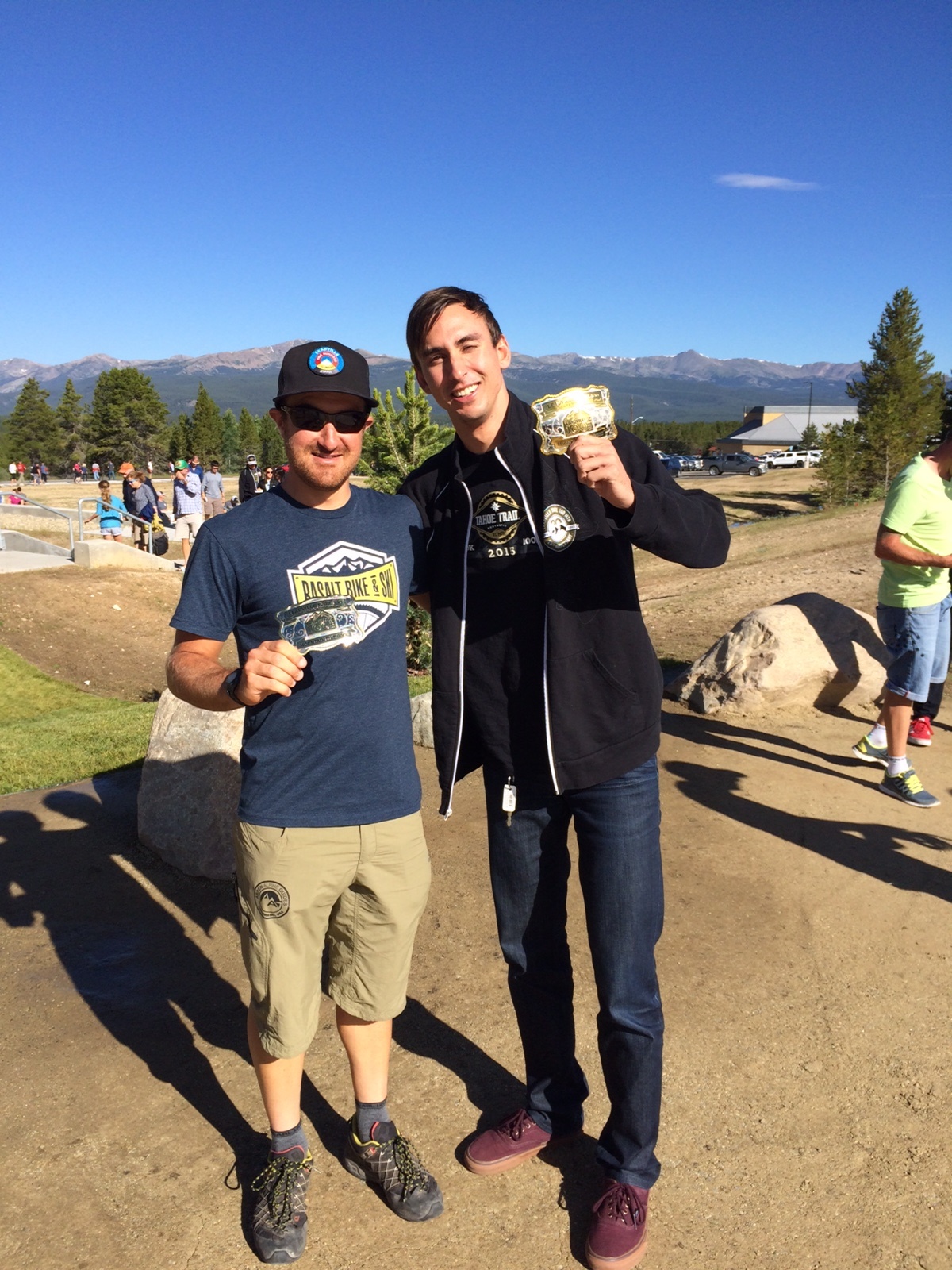 This past Saturday August 15th was the Leadville 100 MTB race, also known as the race across the sky. It is generally regarded as the hardest Mt bike race in the country as it spans 103 miles with a low point at 9200 ft. and a high point of 12,500 ft.
This year there were three Jaywalker alumni who competed in this race. Dave K raced for his 3rd time, Stephen S for his 2nd and Bob M joined them in his first attempt.
The Leadville race series is notorious for being the toughest tests of endurance around. Every year in this race there are hundreds of competitors who are unable to finish.
We are Jaywalker alumni however and will not be denied. Bob M finished in 10:36, Stephen S in 9:00 and Dave K finished in a blistering 7:16 good enough for 28th place out of 1437 finishers.
I want to take this opportunity to send out a big congratulations to these men. This race was not without incident. For the first time in the races history a fatality occurred. A man who had raced this many times before died on course. I send my prayers to his family, and let this serve as a reminder that this is a difficult and sometimes dangerous sport. Worthy of admiration for our brave Jaywalker Alumni who rose to the challenge.
Well done Boys!
Ben Marbach
Alumni Coordinator
Jaywalker Lodge