We Believe #6: The Opportunity and Responsibility To Make a Positive Impact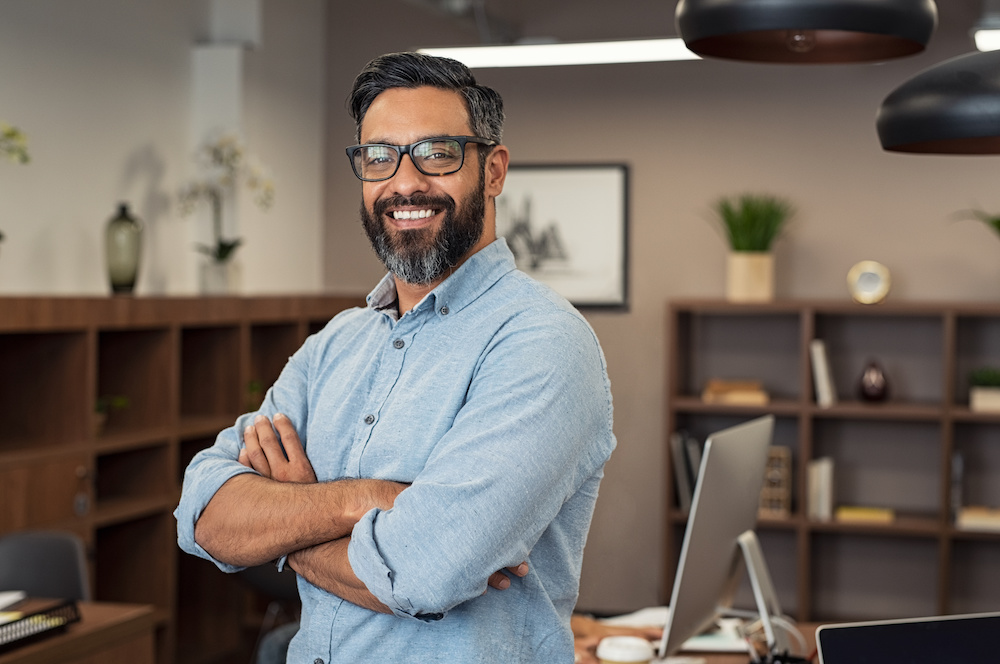 Here at Jaywalker Lodge, we aren't operating from some list of corporate directives. We set out every day to honor and fulfill our core values. This list — the real heart of Jaywalker Lodge — is firmly based on the 12-Step program of recovery and our reliance upon a higher power. We aren't shy about spirituality here. We take recovery very seriously, and we have a blast doing it. Nothing could be more meaningful to us than taking the spiritual principles of recovery and letting them guide us in everything we do here. We've got the 12-Steps deep at our core and from those have sprung the 12 We Believe statements that are the very soul of Jaywalker Lodge. We let these statements set the bar, offer us guidance, and inspire us every single day, with every single action and decision. We don't do what we do because we have to — we do things the Jaywalker way because we believe in it.
This month, we're going to break down We Believe #6: We believe every staff member has the opportunity and the responsibility to make a direct and positive impact on our mens' treatment experience. This one is right from the heart, from us to you. It's more than a promise, more than a goal. It's the center of why we're here. It's what gets us out of bed every morning, and what makes Jaywalker Lodge way, way more than a job for any of us. For most of us here at Jaywalker Lodge, recovery is a central pillar of our daily lives — not just at the Lodge, but in our personal lives as well. Many of us were Jaywalkers, just like they're described in the big book of Alcoholics Anonymous. Alcoholism and addiction were killing us and even though we tried, we couldn't stop this thing. Each of us finally had the vital experience that saved our lives and brought us to recovery. Helping as many other men as we possibly can have their own version of that life-saving experience is our absolute mission in life. It's our purpose on this earth because if it worked for us it can work for you, too. And we know you deserve it. Recovery isn't just something we do, it's a massive part of who we really are. 
Every Day Is a New Opportunity
We really do consider every day at Jaywalker Lodge to be a brand new opportunity. Every night that we put our head on the pillow after a sober day in recovery means that we get to awake to the miraculous opportunity to do more, be better, try harder, and help more people. Opportunity is born again every morning with every breath we take. Every new day we have this precious chance to learn, to grow, and to help. Every person who comes to us is a new opportunity to help someone get past the struggle of chronic relapse and find a meaningful, beautiful, happy life in recovery. Sometimes it's hard to not be overwhelmed by gratitude for the chances we get every day to make someone's life better. We know the amazing gifts of recovery ourselves, so to get even the chance to give someone else the opportunity to live and share those gifts is beyond incredible.
The Ultimate Responsibility
We are deadly serious about responsibility because we've got the same life-threatening disease you do. Our honesty, our integrity, our passion, and our drive aren't contrived. They aren't "work attitudes" for us. They are daily ideals that we are committed to living up to every second of every day. We truly believe that the opportunity we have at Jaywalker Lodge is so special that we have nothing less than an ultimate responsibility to live up to our core values and honor the force for good that we can all be. It is our spiritual duty and our most beloved responsibility to be forces of positivity for every man who comes to us. It is our purpose to directly impact these mens' lives in the most positive ways we can.
We know personally how transformative the 12-Step based program of recovery can be because we have known it in our own lives. The absolute importance of sharing that experience and helping others experience it for themselves is our deepest passion. We can think of no better cause to dedicate our lives to, so that is what we do at Jaywalker Lodge. It's the central responsibility of our lives to help as many men as possible find lasting, fulfilling recovery for themselves.
We believe in what we do, and we believe wholeheartedly in how much it can help those who come to us. Day in and day out, from the smallest actions to the biggest decisions, Jaywalker Lodge is guided through it all by our core values and the 12-Steps of recovery. From what we have seen, nothing can make a more direct and positive impact on so many lives than this particular recipe. We struggled to recover, and we found a way beyond those struggles. It's important to us that we give the same opportunity to recover that we received to as many others as humanly possible.
Alcoholism and addiction are a complex and destructive disease. They can often be fatal but always wreak havoc. So many struggle to break free and find they cannot do it alone. Others find they cannot make headway, even with help. We believe that what we offer at Jaywalker Lodge can make a huge difference in the chances of recovery, even for those who have found everything else to be unsuccessful. We ourselves once struggled to get and stay recovered. Our experience led us to discover many of the common pitfalls. As others helped us over those hurdles and we maintained our recovery, we put the pieces together. We would like nothing more than to help guide you through the same life-saving process that helped us find lasting recovery. We believe that if it worked for men like us, it can work for you, too. Never give up hope and never give up on yourself. Call us now at (866) 529-9255.