We Believe #2: The Daily Choice To Stay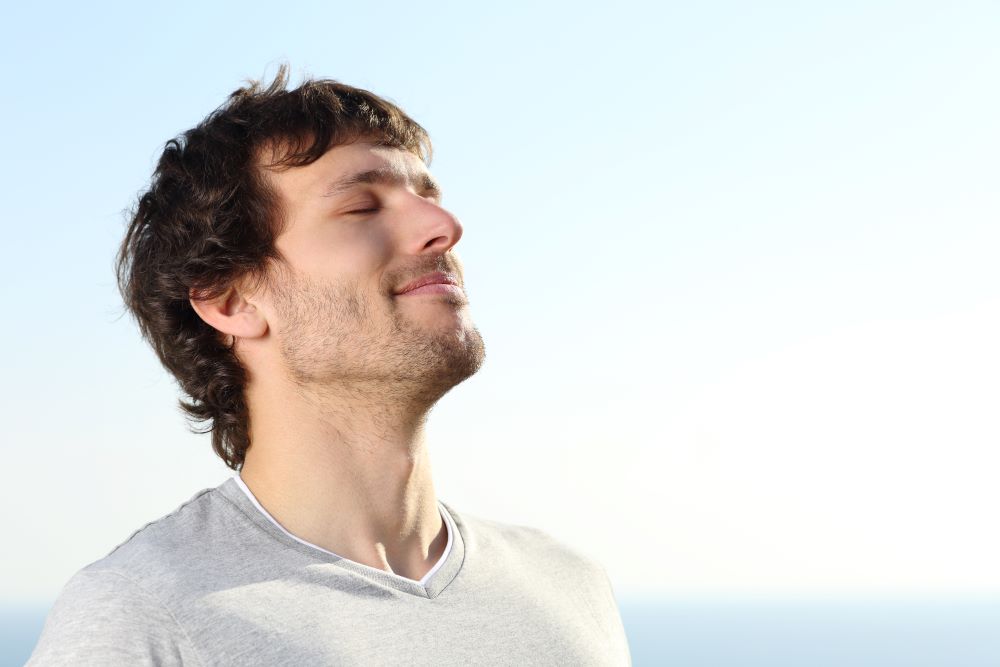 At Jaywalker Lodge, we live in accordance with our values. Our philosophy guides our daily activities and actions, and the things we believe in form the core of who we are and what we do. That is why we are taking the time to explore our 12 "We Believe" statements one by one. These are our guiding principles at Jaywalker Lodge, and we want to share them with you so you can see how, why, and who we are and what makes us different.
This month, we are discussing our "We Believe" statement #2: We believe it is a daily choice to stay in treatment, and to stay in recovery while in treatment. At Jaywalker Lodge, we truly believe that the choice is made anew every day to stay in treatment, to stay in recovery while in treatment, and to build a life of hope, meaning, and fulfillment.
The Power of Choice
While in our active alcoholism and addiction, we didn't often have a choice. Every day we were driven by our disease to do what we felt we needed to do. Once we get sober, we may still struggle with the practice of choice. As addicts, we never regain the power of choice in drinking or using. Once we pick up, our disease takes over — that's it. But if we are sober, we at least have the choice of whether or not to do something that day to grow in our recovery. We can choose to seek help, get into treatment and therapy, and try to recover. This choice may seem small, but it certainly is not.
Whether we acknowledge it or not, we make the choice every day to participate in our recovery or our potential relapse. This may seem like strong language, but it is a law of nature. Things are either growing or atrophying — there is no such thing as stasis in life. This choice to get into treatment is truly huge, and it leads us straight to the immensely important 1st-Step.
Yet once we've made the choice to get into treatment, it is up to us to make the choice, every single day, to stay in treatment. There are things we can do each day to help us make the right decision and to get that most out of that decision. That's what we're here for at Jaywalker Lodge — to give you the tools to make the best choice, to show you how to use those tools, and to get the most out of your choice to stay.
Staying in Recovery in Treatment
Once we've made the decision to stay in treatment, we have another more subtle yet still important choice to make. We have the choice whether or not we wish to stay in recovery while in treatment. This is not a slip in words — treatment is not the same thing as recovery. Treatment and recovery often go hand-in-hand and can genuinely enhance each other, but you can receive treatment without recovery and vice versa.
Therapy, trauma treatment, and mental and emotional health treatment can be done without recovery, but if you are an alcoholic and addict, they may not provide the same benefits without recovery. Likewise, there are some (at least a few) people in recovery who do not receive treatment. Most of us need both, and most of us do both. Treatment and recovery can work incredibly well together, but they are not the same thing.
While in treatment, it is your daily choice whether or not to honestly, openly, and meaningfully engage in healing, educational, and practical mental and emotional health therapies and treatments. It's your choice, but why be there and not try to get the most out of it? We believe the things we do at Jaywalker Lodge work, and our aim is to encourage you to get the most out of every possible bit of it.
So every day, you are given the choice to remain engaged and participate in your recovery while in treatment. There's 12-Step work, meetings, service, sharing, and many other recovery activities to get involved in, learn, and grow with. Every day, you have to choose to take an active role in your recovery while in treatment.
Choose Recovery
Whether we are in treatment, or no longer in treatment, we are faced with renewing our choice to stay in recovery every single day. All of us here at Jaywalker Lodge do our best to put you in the best possible position to make the best choice. Every day our staff chooses to stay in recovery themselves, and a huge part of that is because we get to share recovery with the men who come to us.
We understand recovery and all that goes with it. We understand that some days it is hard to make that choice, and we are here for you. A life in recovery is not about being punished for our past — it is about having hope that our lives will be filled with meaning, joy, purpose, and freedom in the future. Every day we must make the choices and engage in the actions that bolster these things, grow them in our lives, and bring the beauty of a life in recovery into reality.
Active alcoholism and addiction take away our power of choice. We do whatever the disease tells us to do. Even once we're sober, we never regain the power of choice to drink or use. But we are given the choice every day to seek help, get treatment, and remain in recovery. Jaywalker Lodge is here to give you the tools, the knowledge, and the community that will help you make the right choice every day. To learn more, call us today at (866) 529-9255.