The Role of Physical Health in Recovery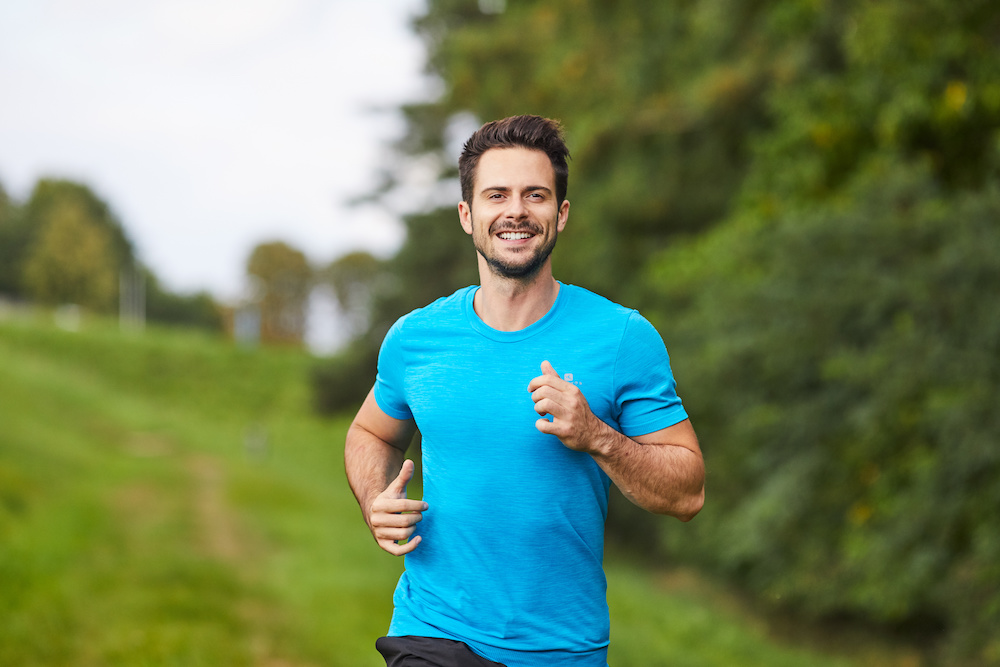 Alcoholism and addiction, as well as mental and emotional health issues, can wreak havoc on our physical health. From health problems like ulcers, elevated blood pressure, and brain damage, to other issues like chemical imbalances, there is a whole host of physical conditions that can be brought about or exacerbated by these issues. Aside from the conditions themselves, the lifestyles that commonly accompany them can be highly destructive as well. It isn't just the big trouble like cirrhosis of the liver or potentially fatal overdose. There are often issues caused by frequent accompaniments like cigarette smoking that are disastrous to overall physical health. 
What muddies the waters here is the crossover between destructive actions and their results. Not only can alcoholism and addiction result from self-medicating mental and emotional health issues like anxiety, depression, or trauma, but excessive problematic drinking and substance abuse can also cause anxiety, depression, or trauma. This begins a truly vicious cycle where the temporary relief begins to create further issues that require more temporary relief. All the while, our physical health is constantly taking heavy hits, making us susceptible to more and more serious issues.
Physical Sobriety
Clearly, the number-one priority is arresting the disease of alcoholism and addiction with physical sobriety and continued abstinence. Jaywalker Lodge believes that freedom and recovery from alcoholism and addiction are best achieved and maintained by active ongoing participation in working the 12-Step program of recovery. In our experience, it is the best remedy and has tremendous positive effects on those who engage in it earnestly and thoroughly. The 12-Steps are our primary foundation, but we also believe wholeheartedly in a holistic approach to recovery. All our conditions are intertwined, and we believe this is a sufficient reason to make our solutions no less symbiotic. We treat the whole individual in order to yield healing and recovery within the entire person and their life.
Incorporating Physical Health
At Jaywalker Lodge, we incorporate various personalized methods of therapeutic treatment into our 12-Step based program. Both individual and group therapies are tailored for effectiveness to the needs of those who stay with us. Mental and emotional health issues must be understood, treated, and healed as the process of recovery is begun simultaneously. This sounds like a lot, but it's still not the full scope. 
It is apparent to most everyone that alcoholism and addiction can be destructive to our physical health. So can the habits that often accompany these conditions, whether as symptoms of the disease or in response to them. With physical illness and unwellness being unavoidable results of alcoholism and addiction — at least in some fashion — it stands to reason that physical health be integrated as part of the solution. Physical health and well-being are absolutely part of the healing and recovery process, or at least they should be. No truly holistic treatment regimen could leave out this part of the process. At Jaywalker Lodge, we are huge proponents of incorporating physical health into our big picture of treatment.
Benefits of Colorado Nature
It might go without saying, but we're going to say it anyway. Jaywalker Lodge is located in Carbondale, Colorado. We are surrounded by miles of landscape sought out worldwide for their exquisite beauty and world-class outdoor sporting action. We take full advantage of this incredible setting. None of it is lost on us, and it doesn't go to waste in the Jaywalker program. As often as we possibly can, we incorporate the Colorado landscape into our daily routines. The terrain is put to such good and frequent use because of how conducive it is to promoting and incorporating physical well-being into our treatments. Time outdoors has been used to help mental clarity, emotional balance, and physical fitness for centuries. In the same way that meditation is known to bear the same results, time outdoors is an almost meditative experience. Combining the two is just outstanding. Time in nature subtly produces holistic health benefits over a wide range of areas of well-being. The land itself is also prime real estate for engaging in a myriad of physical activity. Hiking, mountain sports, and every winter-related activity you can think of are part of what we do at Jaywalker Lodge, too.
The Ripple Effect
Physical activity obviously promotes physical fitness, which yields physical well-being. Sports and exercise of any kind are beneficial for the body and the mind and spirit as well. It is worth taking the time here to revel in just how holistic this treatment is and must be. We often define and compartmentalize our conditions and solutions to specific areas: body, mind, spirit, emotions. This separation can be helpful when denoting a symptom or understanding a solution, but in truth there is very little separating we can actually do between these areas. Being unhealthy in any one area has a cascade effect in all the other areas. If we eat poorly, our bodies feel bad. Having a physical problem is often taxing on our spiritual and emotional energy, and illness in the body quite literally diverts energy from the brain and mind. This connection exists between all the areas of our lives and general well-being. Deficiency in any one area can cause difficulty in any or all others.
The good news here is that building health and wellness in any of these areas has the same ripple effect. Getting more physically fit and eating healthier can give us more mental clarity, emotional balance, and spiritual energy. These are the reasons why we pay attention to physical health at Jaywalker Lodge. Cooking and nutrition are part of the curriculum, just like physical activity, fitness, and time spent outdoors. Any successful recovery will be holistic, and that means we can't leave out the body.
Alcoholism and addiction can cause many physical health issues, most of which can be dealt with or at least improved by recovery from the disease. Many of the mental, physical, emotional, and spiritual damage done in our active alcoholism and addiction can, at the very least, begin to be healed by engaging in the 12-Step recovery process. People often find their lives and conditions transformed after working the 12-Steps, but the least we can expect is to begin healing — though we often get so much more. At Jaywalker Lodge, we believe that no matter how much you have struggled to find recovery before, it is still possible for you. We ourselves once had great difficulty in finding recovery. Through education and the help of others, we finally found what was missing for us. We now enjoy meaningful lives in long-term recovery, and we believe that you can, too. To learn more, call us now at (866) 529-9255.