The Impact of Aftercare and Alumni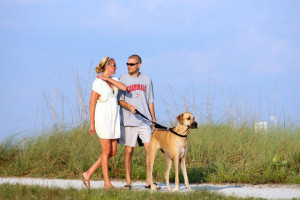 When I went to treatment I never considered the idea that alumni, or a sense of community was going to be a large part of my recovery.  It was suggested to me the first time I went to treatment, however, the haze that I was in prevented me from truly understanding that people that stick together stay sober, or that the treatment center I went to was going to represent something.  That was one of the main reasons that I went back to that center to pick up my 5 year chip at the weekly alumni meeting.
Going back to the Wednesday night aftercare meeting was important, as it was a nice mix of therapy and AA, and picking up 5 years was significant as well.  What I did not account for was the meeting after the meeting, where we had a chance to greet the new clients to treatment.  I almost left without doing this, but decided to stay and truly enjoyed the experience.  On the way home, my wife mentioned to me that I was "good at that," meaning working with others in a therapeutic way.  This conversation changed my career path to psychology, counseling, and ultimately to currently being the Program Director of a treatment center with a similar approach and values with regards to sobriety.
Through sobriety I have regained a close relationship with my parents and sister, but I look at the treatment center that I went to as my family.  Returning to Florida this April, I will return to say hello to those that I worked and went to treatment with.  I need these people in my life to help guide me, as they have always been there when I needed them.  I hope to be doing the same for others, and that to me is what a strong alumni program is all about.
Jim Soda MA, LPC, LAC
Program Director