Jim Soda Celebrates 12 years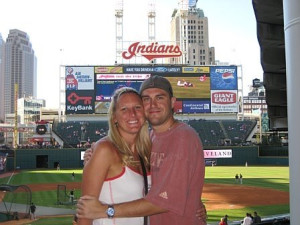 On April 4th, 2004 Jim walked into Turning Point of Tampa treatment center, willing to do everything they told him to do in order to get better and stay sober.  And he did.  Jim went from having a handful of college credits to begin working as an overnight tech at Turning Point, to earning first his Associates degree, then a BA, to then earning two Master's degree.
Jim truly has a gift for helping people who struggle with addiction and is the hardest worker I know.  Although quiet at times, Jim has a dry and witty sense of humor and is able to cut through BS to get to the point and help those who want and need help.
I am beyond grateful to have met Jim in 2004 and am blessed to have gone this journey of sobriety and life with such an incredible person.
Interesting fact about Jim, he has been to over 14 Pearl Jam concerts, this is a quote from his one of his favorite songs "Down" which he has the lyrics framed in his office.
"Rise. Life is in motion. I'm stuck in line.
Rise. You can't be neutral on a moving train.
One day the symptoms fade. Think I'll throw these pills away.
And if hope could grow from dirt like me. It can be done.
Won't let the light escape from me.
Won't let the darkness swallow me."
Congratulations on 12 years of sobriety.  Can't wait to see what the next 12 bring!
Nikki Soda