Jaywalker Experiential Insights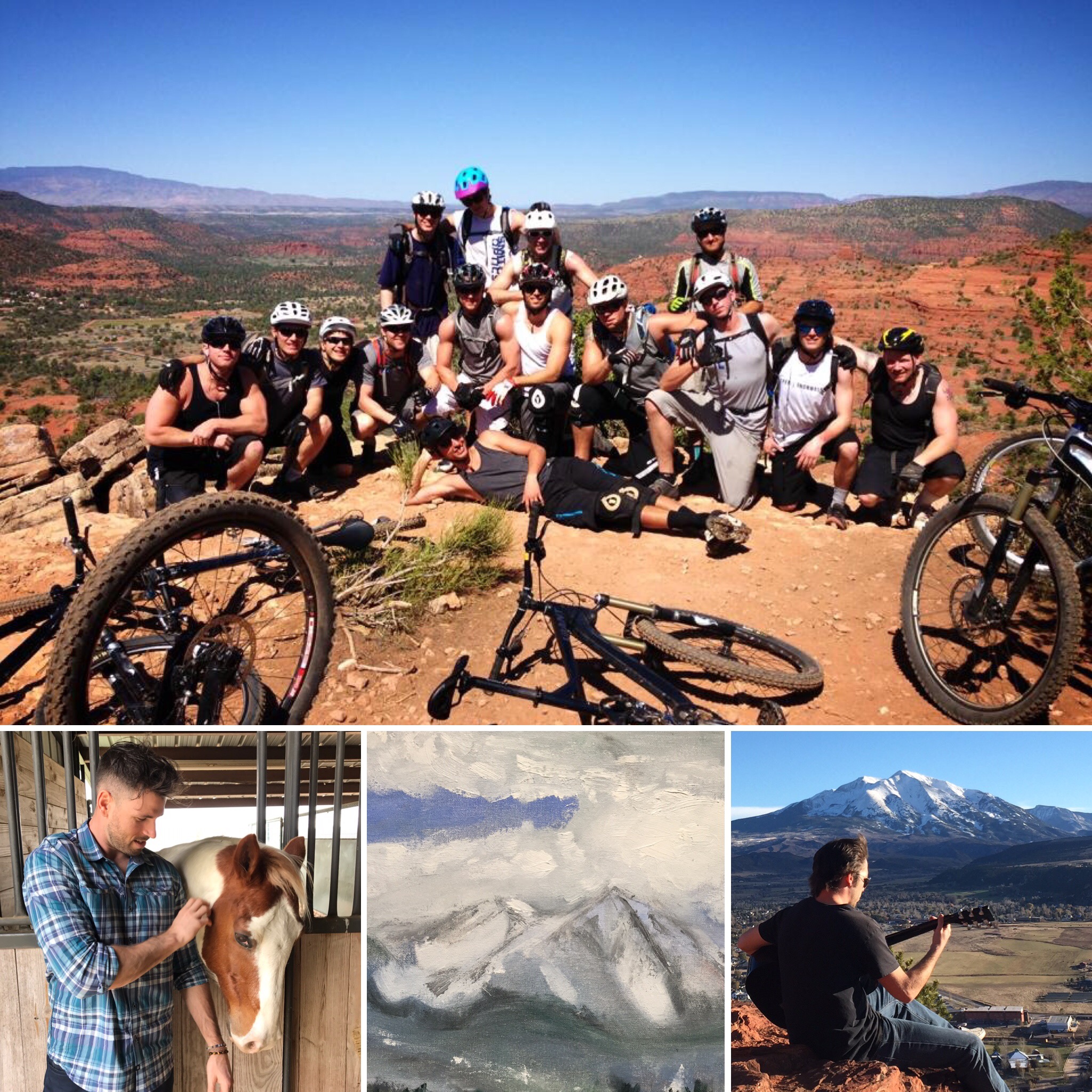 Jaywalker Lodge provides extensive modalities for a healthy lifestyle in recovery.   We divide our activities into 3 different categories, recreation, experiential, and service.  They have different applications and experiences for our clients.
Recreation:  Our goal here is developing passion by exposure to new activities or things that their addiction took away from them and re-connect.  This is the easiest way to experience basic sober accomplishment.  How to learn to have fun in recovery with others with activities that become a part of lifestyle.
Mt biking, hiking, fishing, golfing, skiing/snowboarding, rafting, rock climbing, ice climbing, paintball, Crossfit and yoga… anything our guys may want to try.
Experiential:  Includes clinical expertise to explore connection with animals and art or music.  We see this as self-exploration.  Including a clinical aspect with these activities is crucial for perspective and guidance by processing the experience.  These activities are championed by a qualified clinical team.
Equine Therapy, Art & Music Therapy, coloring, drawing, exposure nature.
Service:  How helping others is important in recovery; community relations are paramount.  We take clients to participate and learn about what giving back means.  We often see a tangible shift in our men with these experiences.  We volunteer at 37 different local places, we provide service trips as an opportunity to travel with our clients to natural disasters, impoverished reservations, animal shelters, or where ever people may need help.  Logistics and exposure to these opportunities do require good process and introduction to educate the environments we expose our men to.
Local: homeless shelter, animal shelter, habitat for humanity, working with veteran or disabled kids, churches, community gardens, schools and libraries…
Travel: Moore OK, Joplin MO, Cedar City IA, Lyons CO, New Orleans LA, Pine Ridge Reservation, Mission Wolf…
The global goal for all of these is to inspire self-confidence and sober identity among a group that encourages trust, honesty, and friendship.  There is carryover here with Alumni Program.  Our clients have these experiences in treatment, but continue them in lifestyle in recovery.  Organic appeal is authentic and attractive to create cohesion of an alumni program; a true leader is key here.  Jaywalker provides weekly dinner/meeting, quarterly trips, and attentive follow-up with our alumni, along with a robust volunteer program to keep our men active post treatment.
Pat Shaffer