Changing Lives with Homes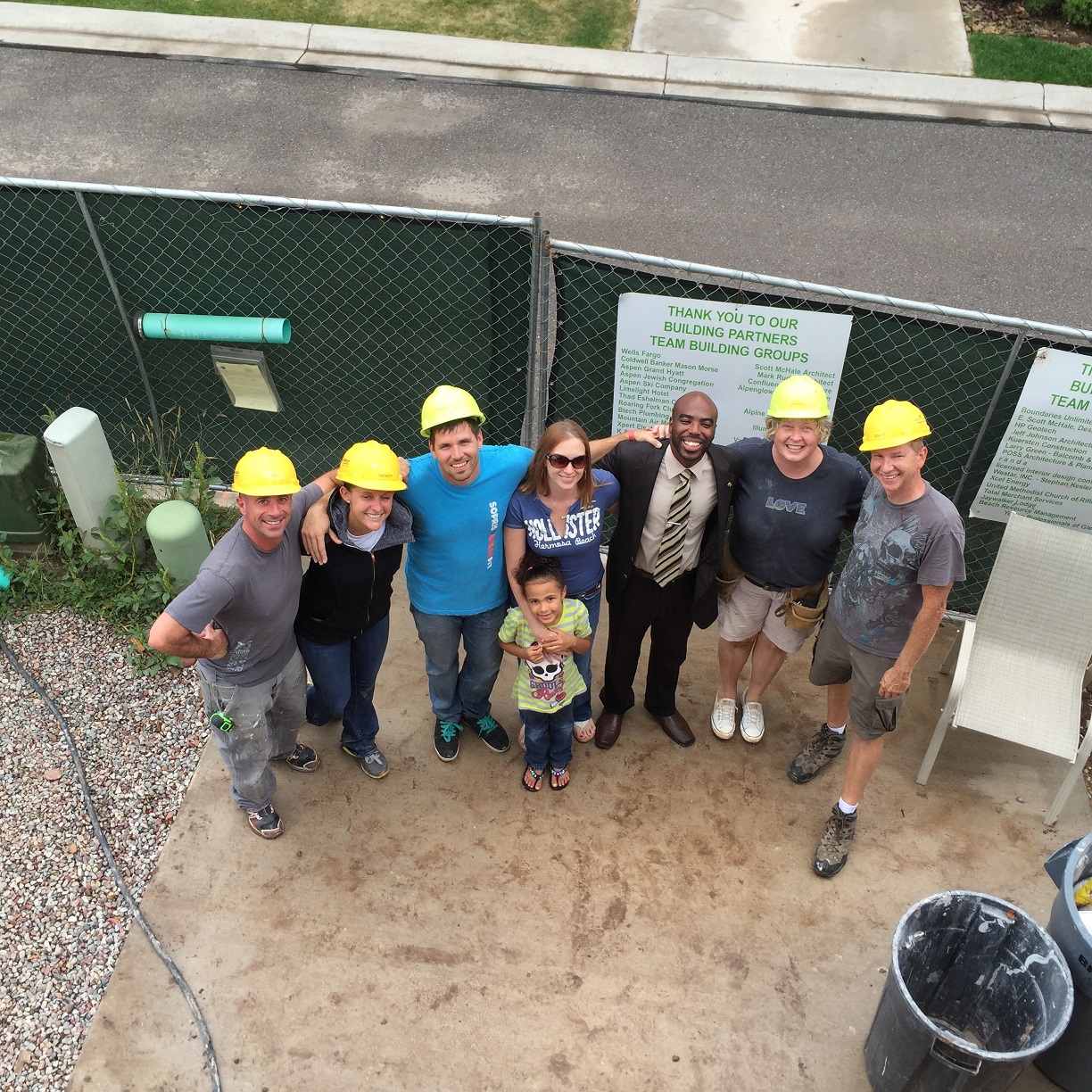 You see them come up across the world, volunteers getting together to build a house for a family – which in turn becomes their home. Today 6 Jaywalker Employees got the chance to help Habitat for Humanity out on one such house being built in Carbondale. Along with that, we got to meet the family who will own it.
We certainly got a taste of what a carpenter does along with the obstacles that rain brings. We mucked, caulked and hung siding and yes got a little wet. Some of us came with experience; others, such as my-self, came with very little. The carpenters, Dan and Mike, were wonderful in their teaching and patience of showing us what needed to be done.
At the end of the day we are a little dirty, a little tired, a little wet; but the overall outcome of watching a family walk through a home that you are helping to build is beyond words.
Well done my friends!
Penny Brown
Administrative Coordinator
Jaywalker Lodge