Breaking the Chains Workshop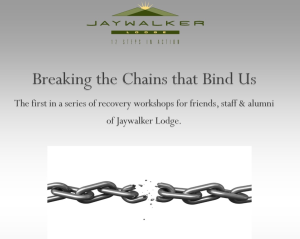 Join us for a lively and interactive workshop as Mr. Lathan, a gifted storyteller and mentor, unwinds the lessons learned from his struggles in addiction and from his life in recovery.  Mr. Lathan draws from professional experience, as well as his personal narrative, in presenting tools each of us can use to identify and ultimately break free of the emotional chains which limit our potential, both in life and in sobriety.
Please join us Thursday, May 26th  2016 from 6-8pm at The Orchard Church's "Gathering Place" in Carbondale.