Bobby Celebrates 24
Happy 24th Birthday to our Founder and friend, Bobby Ferguson!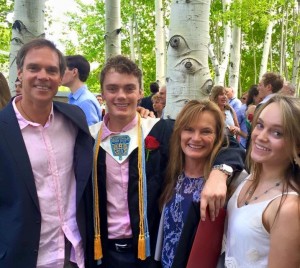 Bobby has inspired us all through his visionary approach to life in sobriety. He is a fantastic husband to his beautiful bride, Andi, and father to his two overachieving and," oh so kind children, Harry and Calli!" Your amazing family and the creation of Jaywalker Lodge would not have been possible, if not for your 24 years of passionate commitment to the program of AA!
Bobby's recovery is truly a great example of the fact that, "recovery is a promise of your future, not a consequence of your past." All of us at Jaywalker Lodge thank you for your passionate commitment to the fact that all things are possible for each of us in recovery. Your vision and commitment to create and build Jaywalker Lodge into one of the finest providers of care in the country, is something each of us at Jaywalker are both proud and grateful for.
Bobby, thank you for showing us the way to chase our dreams and hold on tight to the belief that absolutely anything is possible in sobriety.
Happy Birthday Bobby!
– Dirk Eldredge