Art Celebrates 14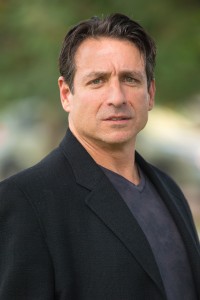 Let's give a double "shout-out" to Art Kleinschmidt, Lodge Counselor, extraordinaire.
Art celebrated 14 years of sobriety on 1/4/16. Art started his addiction career at Hazelden, where he received a Master's degree.   His most recent accomplishment in this field was completing his credentials in the State of Colorado, 12/14/15, for his LAC, Licensed Addiction Counselor – thus, the double congratulations. He returned to Jaywalker in 2009 after running his own treatment business in Gypsum. Since that time, Art has been sharing his counseling expertise along with his experience, strength, and hope at Jaywalker Lodge.
For those of you who don't know, Art has an MBA and is currently working on his PhD in Psychology. He authored a treatment program called Planting Seeds: A Client-Centered Approach to Addiction Treatment.    He divided this program into four phases, which lends itself to moving a client from early treatment to second stage recovery.   Because of the phasing and eloquence of the material, Jaywalker is now using Planting Seeds at the Lodge and Landing.
For those of you who are lucky to know Art personally, you know he has one wicked dry sense of humor. He hails from New Orleans and is an avid sports fan. He follows the Saints, LSU and boxing.   Art sees his ability to vacation with his wife and enjoy his tropical surroundings as a gift of sobriety.
Jacquie Wheeler
Program Director