IOP Skydivers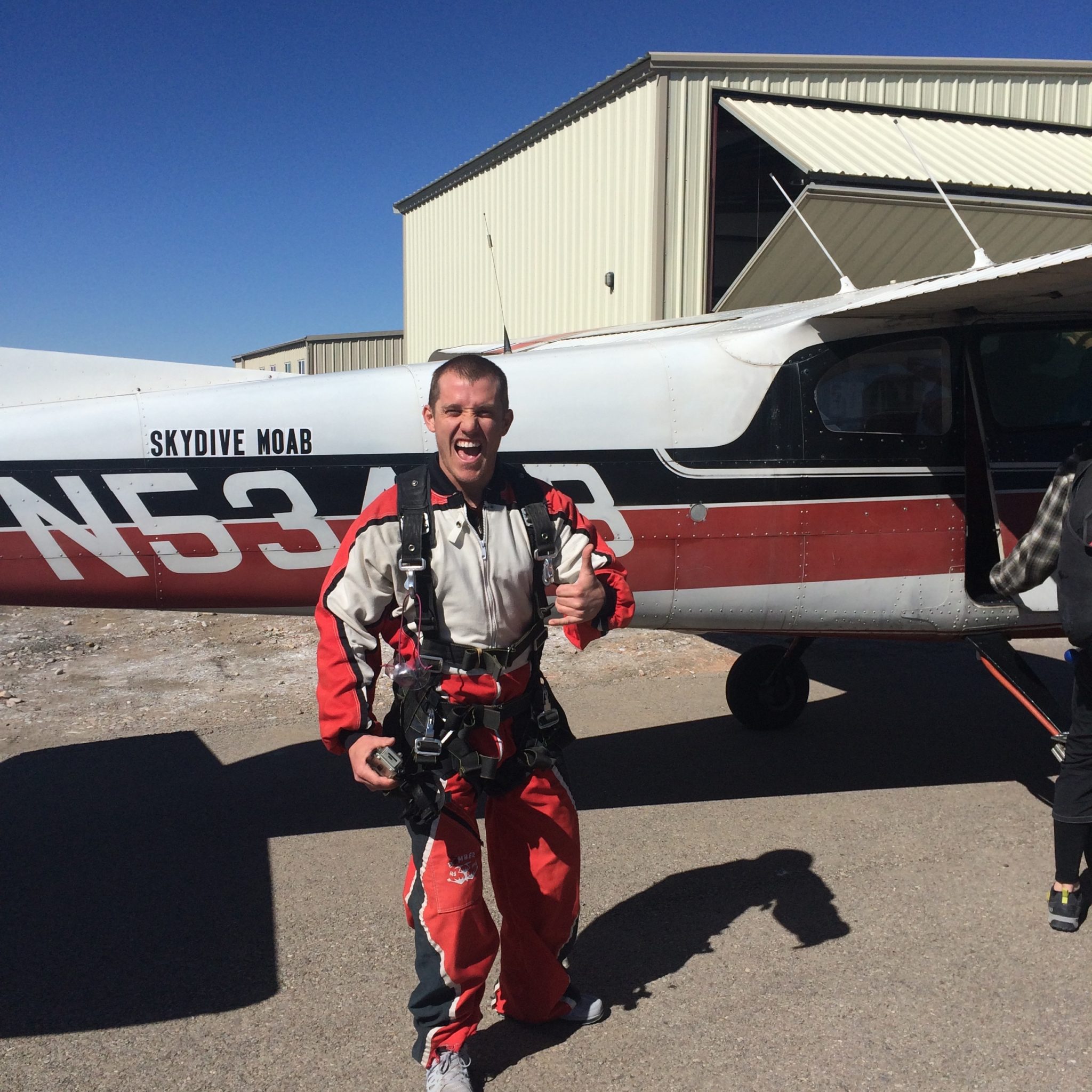 The Jaywalker outpatient clients headed to Moab this past week for three days of golf, mountain biking, skydiving and helicopter riding. A total of 8-clients participated in our trip to Moab along with two staff members from Wednesday March 18 to Friday March 20, 2015. Our men were fully engaged in activities throughout the trip and as usual, represented Jaywalker Lodge in fine form. Six of the eight clients jumped on Friday morning at the Moab airport. Skydive Moab has been hosting Jaywalker clients for 3-years and their professional crew put all at ease before the jump. For 5 of our clients, this was a first jump. Also, a first jump for our Solutions staff member, Cary Pew.
For the 2-clients who were not so thrilled with idea of jumping form a perfectly good aircraft, a helicopter ride through the Canyonlands was a sufficient back up activity. The helicopter tour was provided by Pinnacle Helicopters.
Jaywalker's, "What We Believe" statement says that "while complete abstinence from drugs and alcohol is essential in early recovery, the ultimate goal of sobriety is to live a life of joy, abundance and meaning". In the Jaywalker outpatient programs we our committed to living up to that statement.
Lenny Beaulieu
Director of Outpatient Services
Jaywalker Lodge